In the first half of the 1840s Abraham Stoker met Charlotte Maria Blake Thornley, daughter of Captain Thomas Thornley, a retired officer of the 43rd Foot Regiment, and retired police-officer.  Charlotte Blake Thornley was half Abraham Stoker's age.  They married in January 1844, and made a home at 15 Marino Crescent, in Clontarf.

Abraham Stoker, listed in Slater's Directory of Ireland 1846, from Findmypast.ie
Between 1845 and 1854 they had seven children, the third child born in 1847 was named Abraham ['Bram] after his father.
Marriage to Charlotte also brought a little prosperity to Abraham Stoker.  Charlotte inherited a share of land, through her mother's family, the Blakes.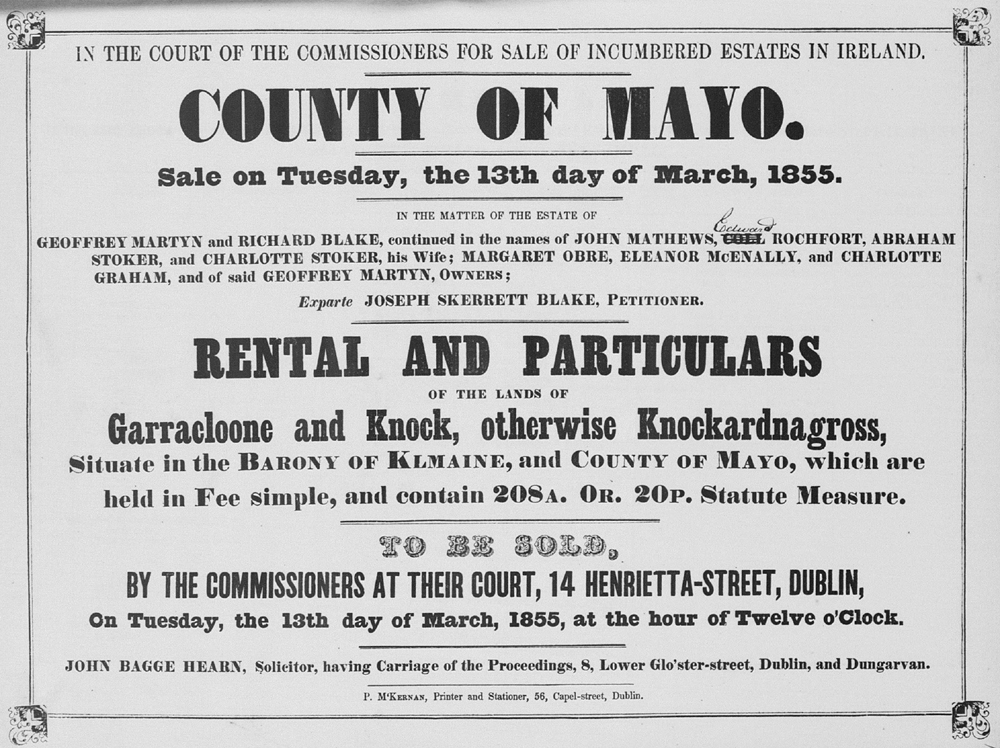 Sale of land inherited by Charlotte Stoker.  Landed Estates Court Record 1855, Findmypast.ie