Our genealogists can undertake research on your behalf. You will receive a digital report on their findings, including copies of relevant documents, as well as the peace of mind of knowing you are in the very best of hands.
Commission
.
Trace your ancestors in Ireland and across oceans.
Tell
.
Complete your ancestors profile, as you know it now.
Find
.
Discover their story, through the records and beyond.
We listen closely to what your main interests are in tracing your Irish roots. We have a deep knowledge of original sources and archives, and can deliver results when no one else can. We can guide your research to achieve specific goals, for example tracing the old family home or searching for living relatives.
Frequently Asked Questions
.
Book an appointment to talk with one of our experts. Tell them what you know, and what you hope to accomplish. Our experts will listen to you, ask questions, consider the evidence, and develop a research plan to meet your requirements and budget.
You need to know the name of the person you want to trace, the name of their father/ parents, and the date/ year, and place of their birth, marriage or death. Any extra information is helpful. Tell our experts what you know, and they will advise if it's enough to begin.
We achieve the best results when we work together! Trust the expert assigned to you, and don't keep anything back. It's amazing how even the smallest piece of information can help to solve a case.
Tell us what you know about the ancestor you want to start from; their parents and siblings; spouse and children.

Let us know the earliest documents you have.

Show us even the unusual stuff – keep-sakes, letters/ telegrammes, artefacts.

Tell us if you have an undocumented family story you'd like to explore.

Be clear about what you want to achieve.
You tell us where and when you want us to start. We can trace your Irish immigrant ancestor(s) back to 1841 in the U.K.; or the 1850s in the U.S. or Canada. Once we identify a county of origin in Ireland, we can focus our efforts in Irish records.
This is something you decide at the start. Our experts take all factors into account:
Your starting information

Your budget

Your time-frame
and draw up a robust research plan to achieve your goals.
This varies based on your knowledge of your family history, the records available to us, and of course, a little bit of luck. 
Our experts can trace almost all families in Ireland back to the 1830s. Before 1830 we have to assess case-by-case, what research is possible.
Each research commission we take on is a bespoke service. The cost will depend on several factors, such as time-frame, your budget, starting point and any objectives you may have. We encourage you to talk to us about your needs and we can quote you a direct price when you contact us here.
From the first appointment, to presenting our research findings and answering your questions, all research is usually completed within 8 to 10 weeks.
Research can be completed in a shorter time frame, but this will be charged at a premium.
A complete dossier of all relevant documents found during research, and a chance to put questions to the genealogist that worked on your family history.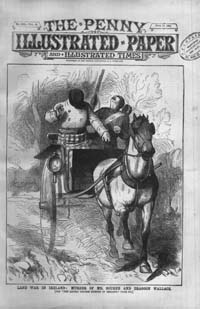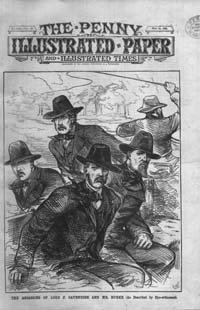 Get a Bespoke Quote
.
Call us on 01 905 9216 to find out more about your research options. Alternatively, just fill out the form below and one of our Genealogy Experts will be in touch with you soon.