Welcome to our latest 'Postcard from Ireland' where the Irish Family History Centre try and give you a flavour of some of the new or lesser known museums/exhibitions and attractions in Dublin and further afield in Ireland. Head of Education, Claire Murray, takes a trip to Offaly, where she finds fresh air and some unique neighbours!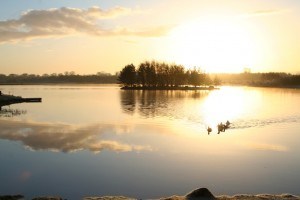 As much as I love living in Dublin, sometimes it's nice to leave behind the city and replace my surroundings with something a little greener. This May, my fiancé and I headed to Offaly in an effort to replenish our stores of good old-fashioned nature, and met some very unusual friends along the way.
Offaly is a beautiful county, with incredible scenery, welcoming locals, and plenty of activities for curious adventurers. It was the perfect place to go and unwind – especially as our Air B'n'B had no wifi, which meant we could put our phones away and fully immerse ourselves in the great outdoors.
Our accommodation was close to the Laois-Offaly border, so it only took about an hour to get there by car from Dublin (though this time can vary depending on how heavy the traffic is on the way out of the city). We rented an Air B'n'B for two nights, surrounded by the best of Ireland's natural heritage, and… alpacas.
Hushabye Farm is a fully functioning alpaca farm, owned by Paul and Elizabeth MacDonnell, and is the last thing you expect to see in the Irish countryside. We stayed in 'the Lodge', an old Irish cottage (making up part of the original farm) that the family lovingly converted into a beautiful home away from home. What excited me most about the visit was that we wouldn't just be living with alpacas for a couple of days, we'd be interacting with them too!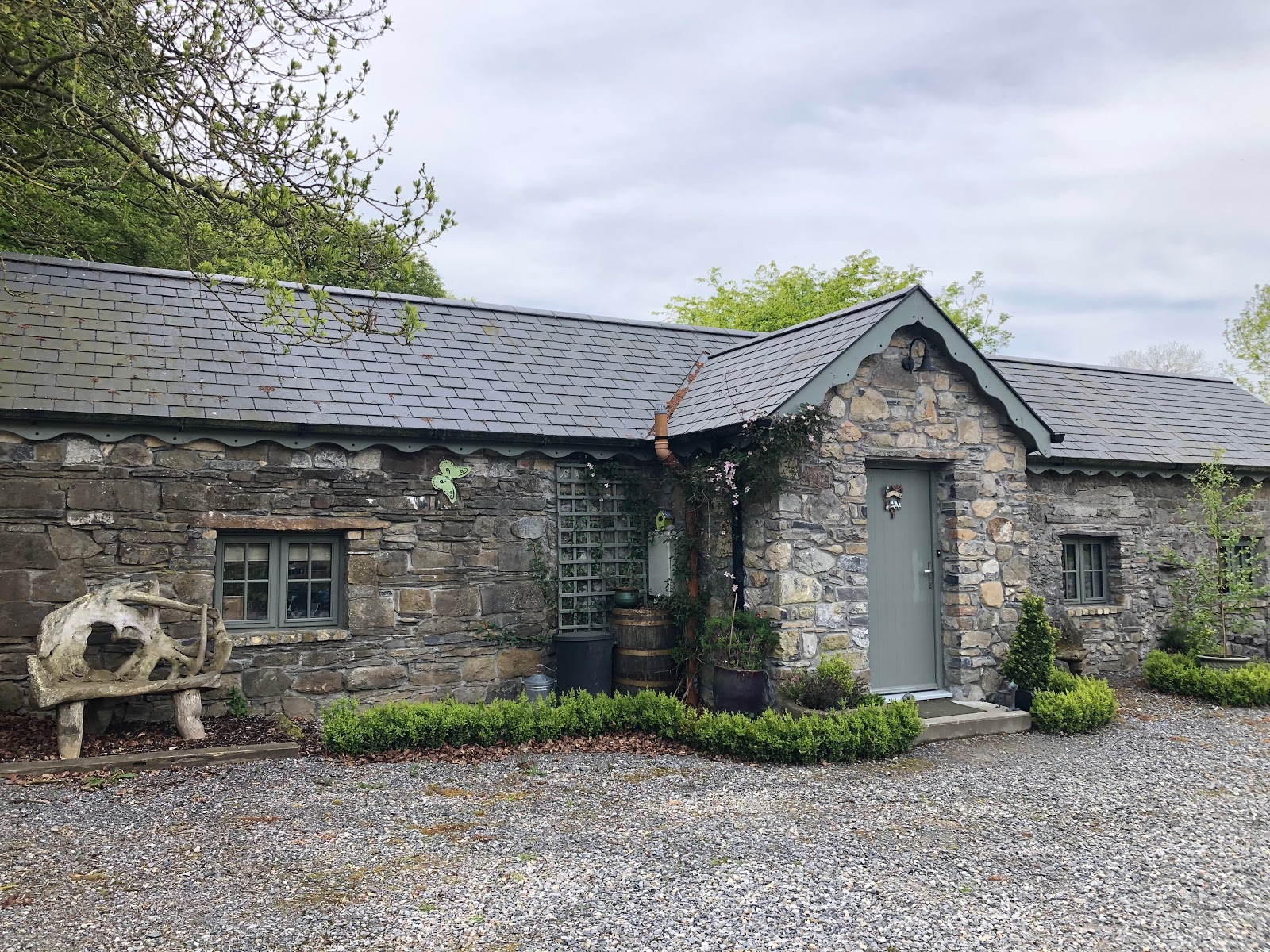 The Lodge at Hushabye Farm
Liz was the first to greet us on our arrival. She gave us a tour of the cottage and explained where everything was, and not long after we were joined by Paul – holding an alpaca on a lead – welcoming us to take her for a walk.
Alpacas are incredibly gentle animals, certainly a lot more sociable than their llama counterparts. They are mostly known for their very dense fleece, and you'd easily be deceived into thinking they're very heavy animals – their 80's glam rock look gives them so much volume. However, it was a surprisingly gentle and easy amble around the farm.
Paul had explained while we were staying that we were welcome to wander at our leisure and visit the alpacas in the paddocks and fields: the family were also expecting the births of some cria (baby alpacas) and we were told we might get lucky and meet the new arrivals.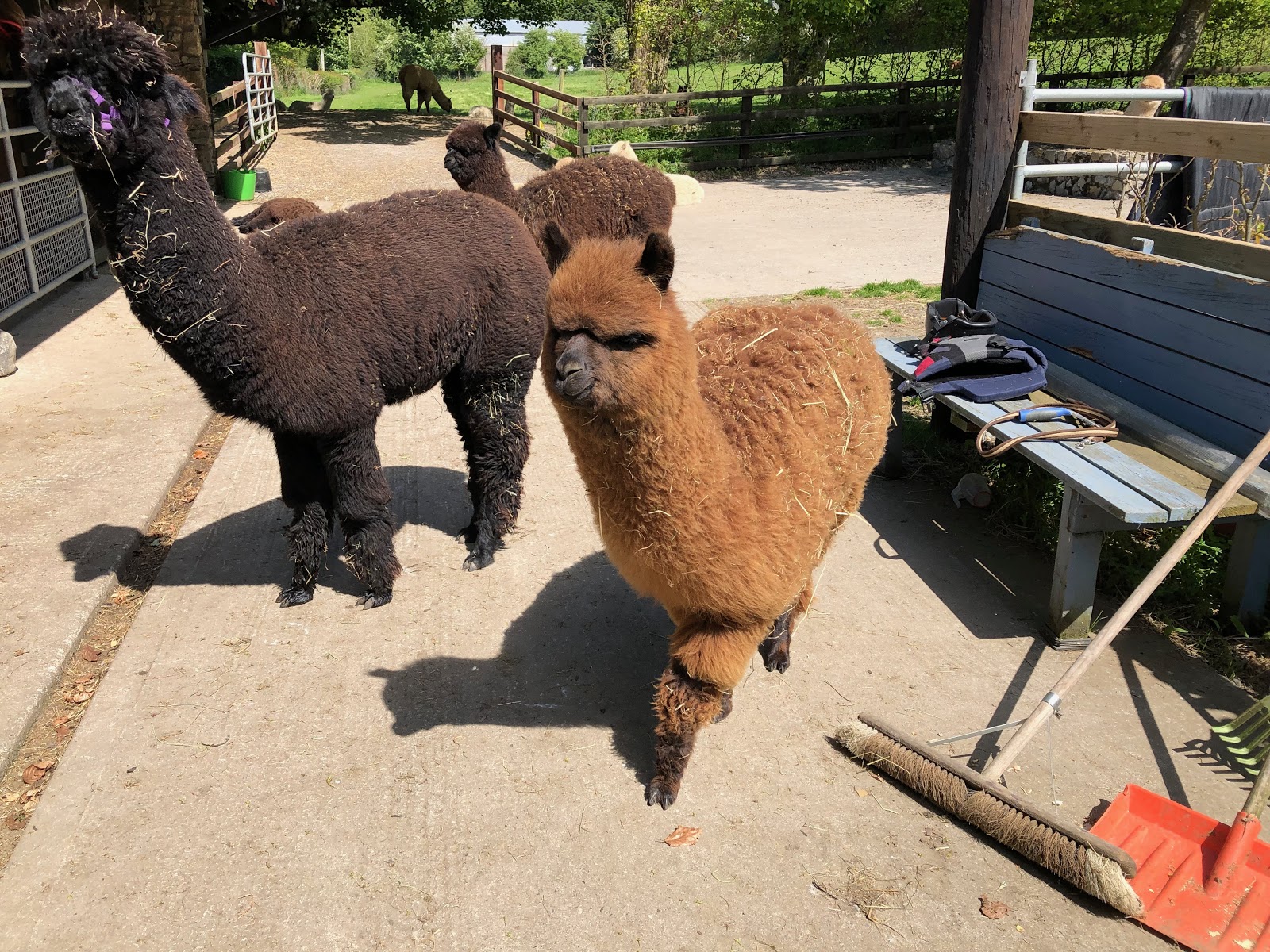 New Friends at Hushabye Farm
Sure enough on the second day, Liz and Paul's children came running down to the cottage, full of excitement to tell us that a cria had been born just that evening. It was incredible to watch the rapid development of independence in a 30-minute old baby – who was all leg – wobbling around next to his mother.
Another cria, only a couple of weeks older, seemed delighted to have someone new to pester in the family, repeatedly coming over to nudge the newbie and overall just get in his way while he tried to learn to feed.
It was lovely to watch them socialise with each other, and there was a real family bond amongst the herd. Whenever the older cria would butt in, the other older alpacas would rush in and tell him off. It's a fascinating social structure and not too dissimilar to our own!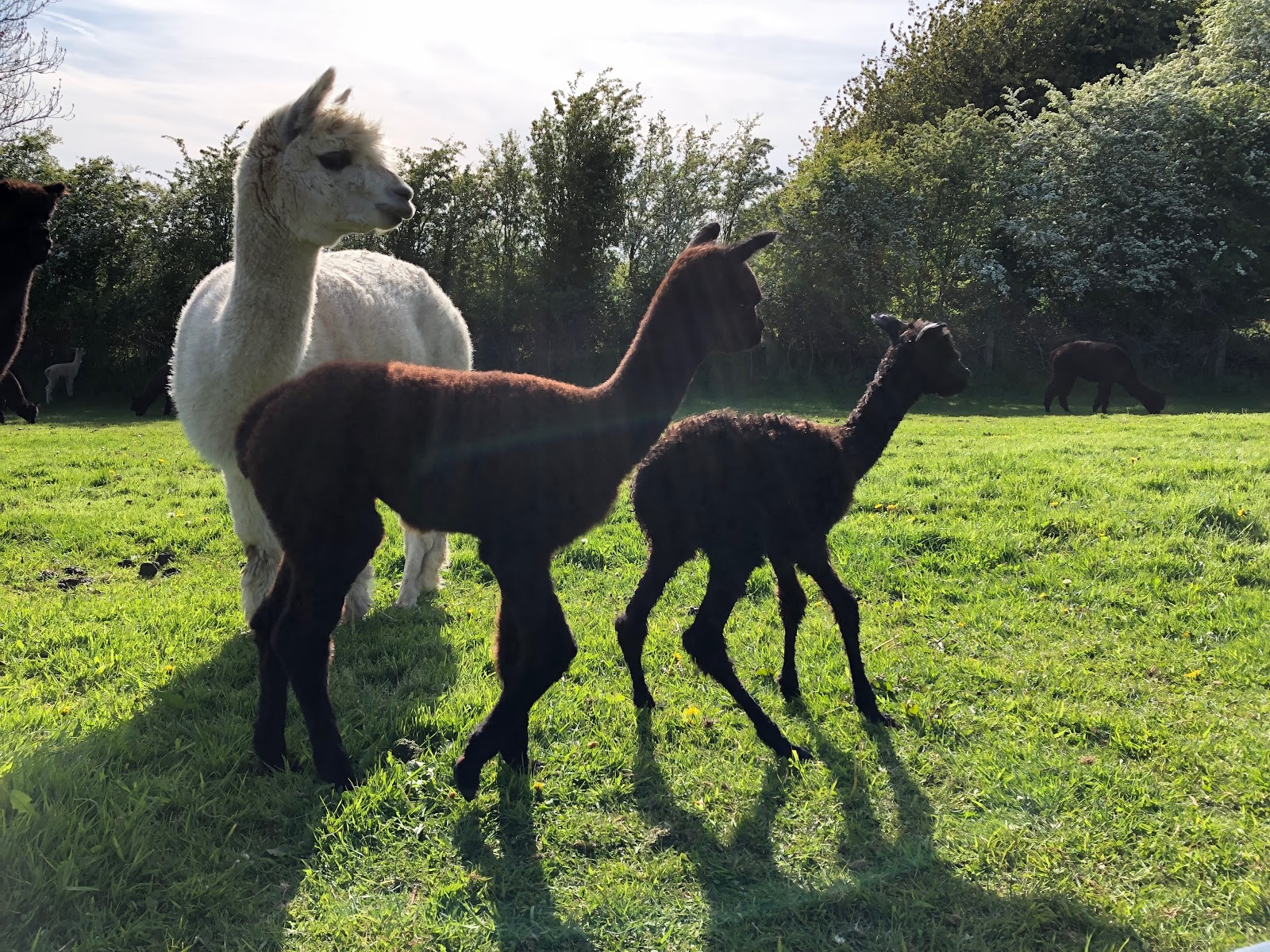 New Friends at Hushabye Farm
Paul and Liz were so friendly and accommodating, and happy to answer the million questions we had on raising alpacas. Their depth of knowledge was amazing – I had to ask what made them get into the alpaca business. Paul responded and said they had started with three alpacas, just to keep the farm's grass down. They now have over seventy. They bring alpacas to shows, run courses, and even sell duvets, pillows and mattress-toppers made from organic cotton and alpaca fleece (which are also used in the Lodge and very, very comfortable!)
Admittedly I spent the journey home wondering if it was feasible to introduce alpacas to our suburban Dublin home…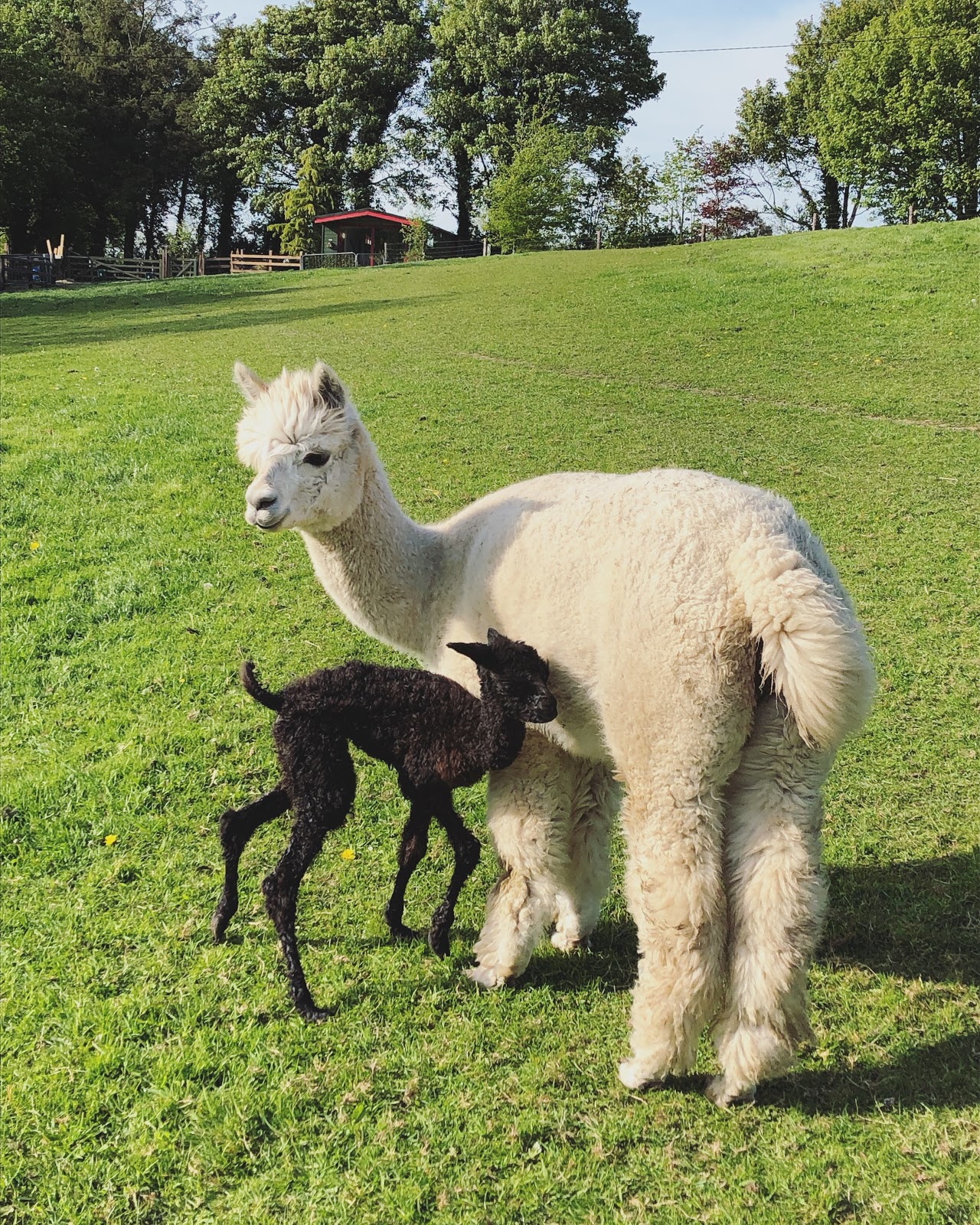 New Friends at Hushabye Farm
Unusually we were gifted with stunning weather, which offered a great opportunity to explore other areas near the farm, too. Tullamore is the closest large town (about 10-15 minute drive), equipped with a variety of restaurants and all the big supermarkets you would expect. As the cottage is self-catering (including fridge/freezer, oven, hob, etc), we bought supplies for a few days. It was a great excuse for a nice big Irish breakfast, which we ate outdoors while admiring the views and our new-found friends.
If you're a whiskey lover, Tullamore Dew Distillery is also easily accessed from the town. The Distillery offers several tours and tastings options and is equipped with a purpose built visitor centre and restaurant, for anyone who would like to spend time at a distillery that has been at the heart of producing world class Irish Whiskey for nearly 200 years.
We opted instead to visit the Lough Boora Discovery Park, to learn about the local natural heritage. We hired a tandem bike for the laugh (it cost €8 for the hour), which definitely took longer to get used to than I expected, but overall was a very entertaining experience when you're sitting behind someone who is 6ft 5…!
It was, however, a great plan. We were limited on time that afternoon, so it meant we could see a lot more of the park in a shorter space of time. The staff renting the bikes were a great help, making recommendations, saddle adjustments, etc, and providing us with maps for the journey.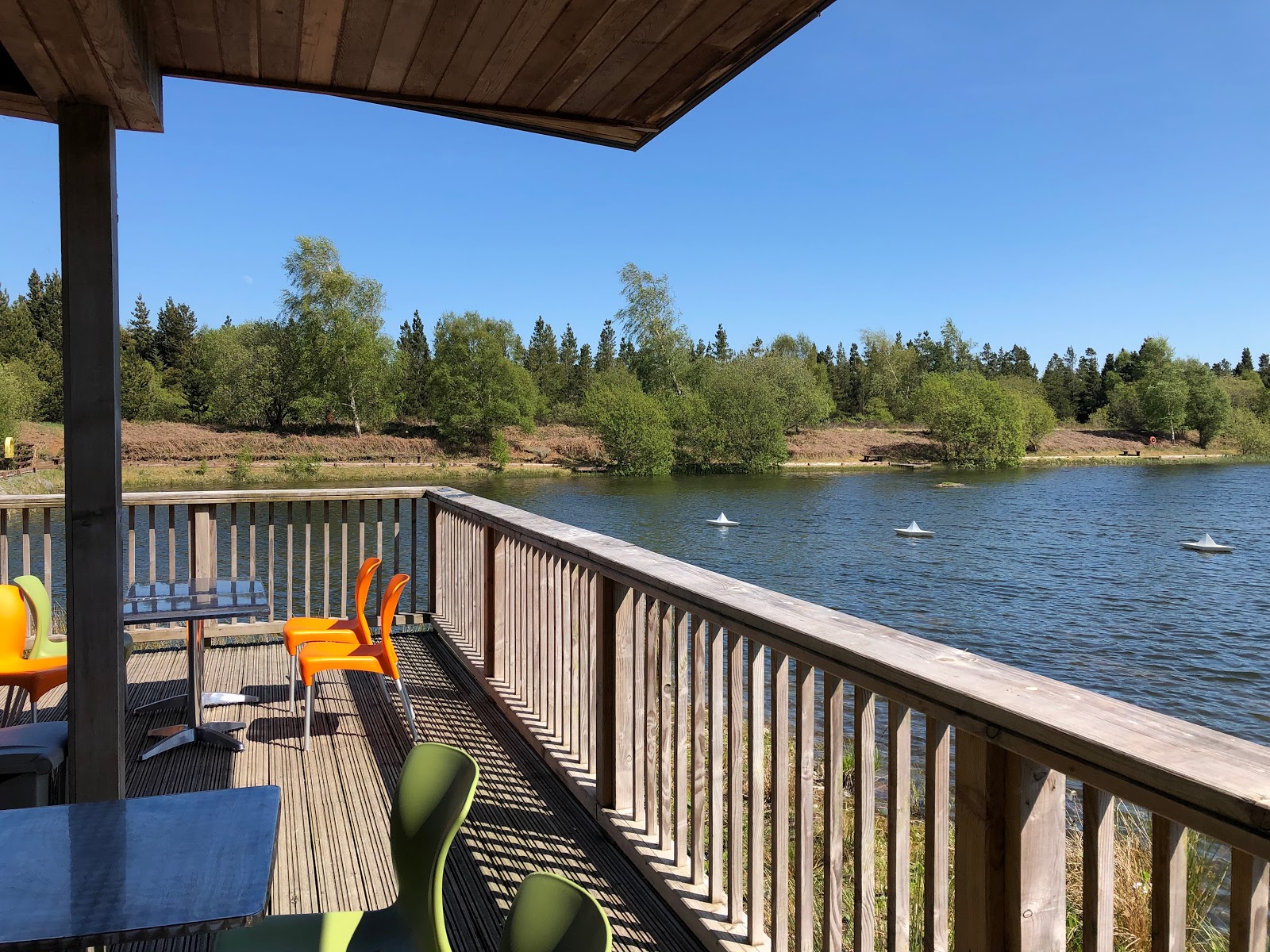 Lough Boora Discovery Park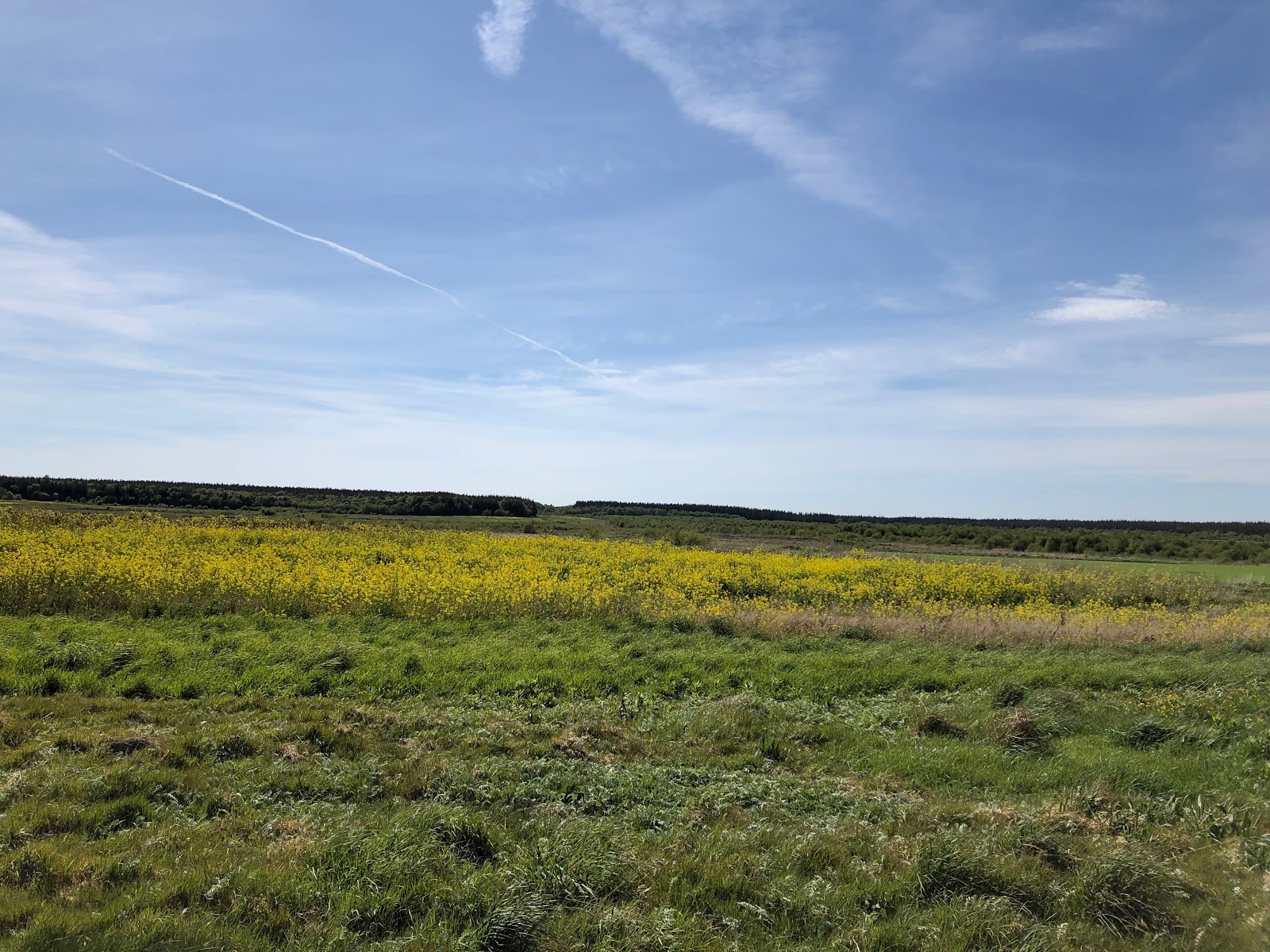 Lough Boora Discovery Park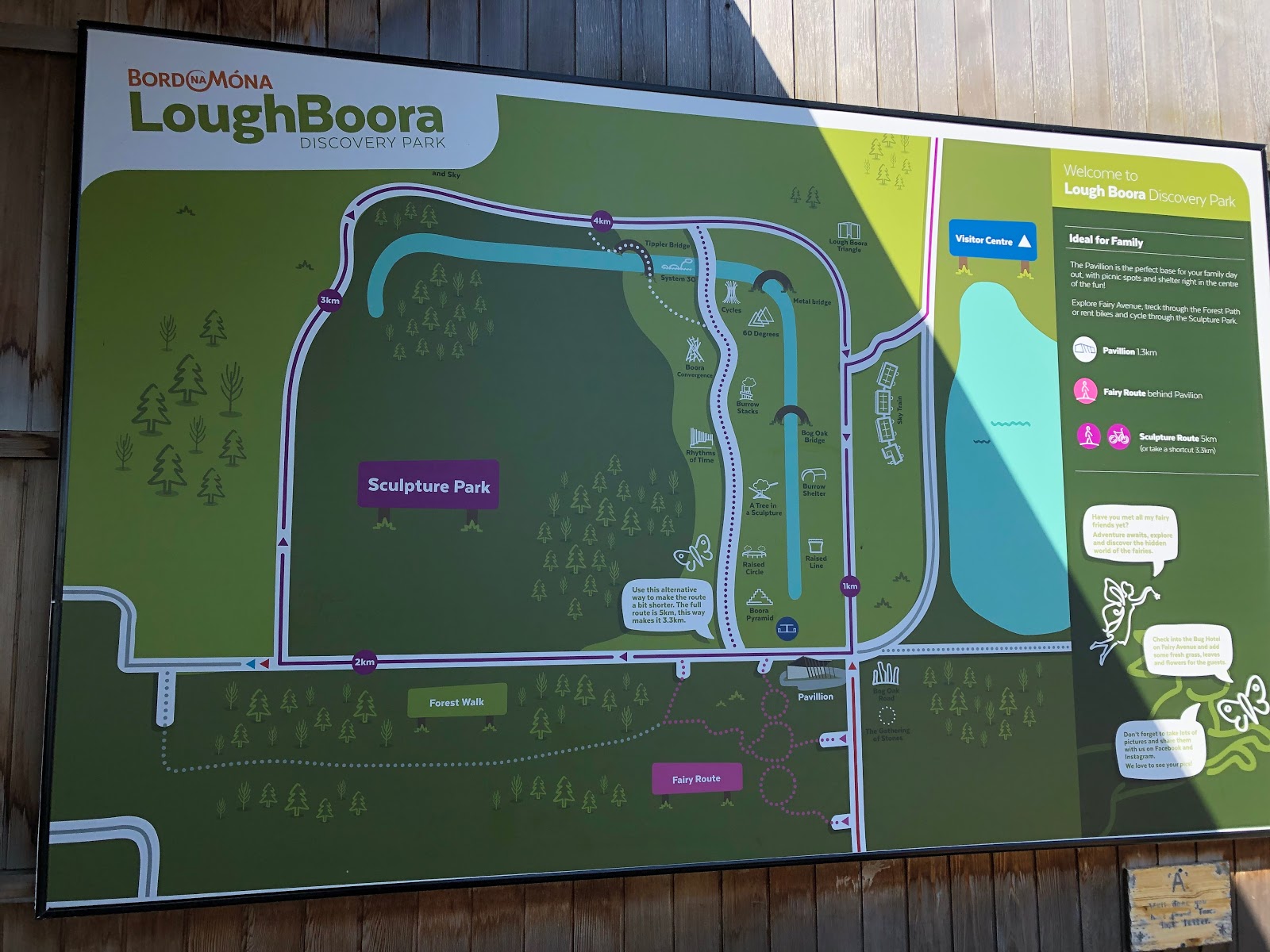 Lough Boora Discovery Park
On our way back to Dublin, we drove via Glenbarrow Waterfall, which was a gorgeous and easy-going walk, and we also walked part of the way of 'the Cut' Forest, which gave some amazing views of Offaly.
If you have mobility issues, the car park itself has a fantastic view so you don't need to go too far – but if you do want a short, gentle walk, the path is well surfaced and easy to navigate.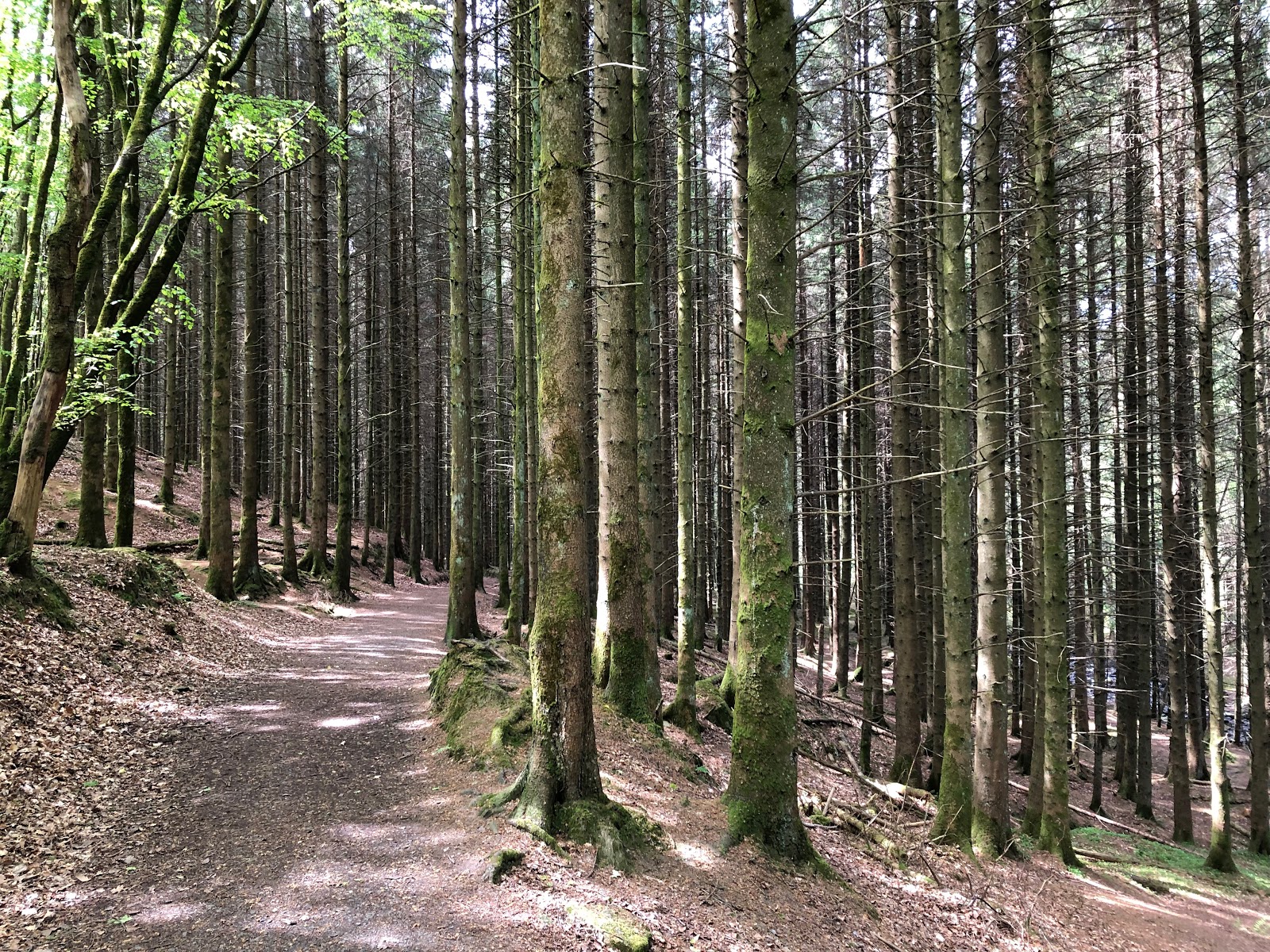 Walk to Glenbarrow Waterfall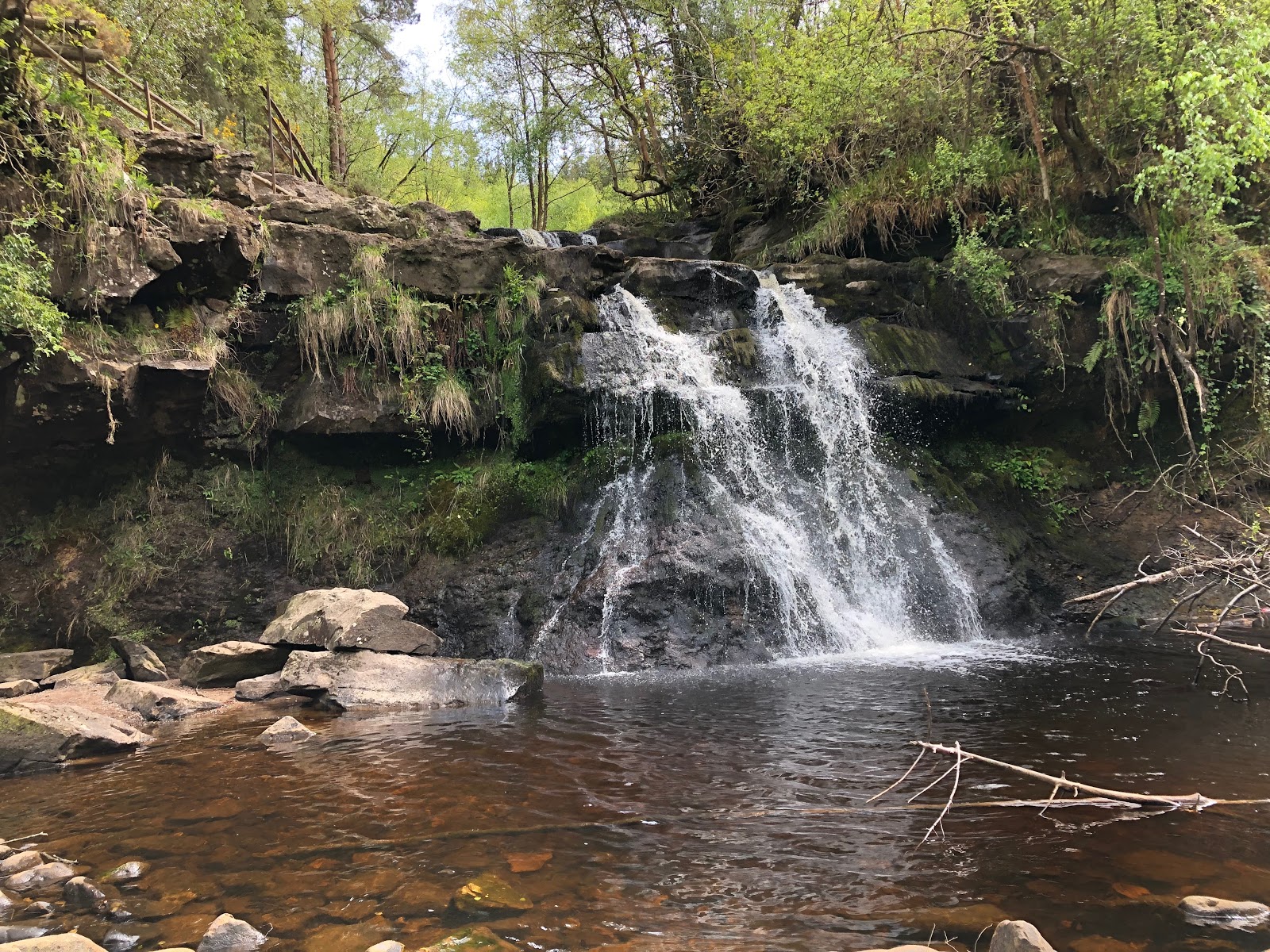 Glenbarrow Waterfall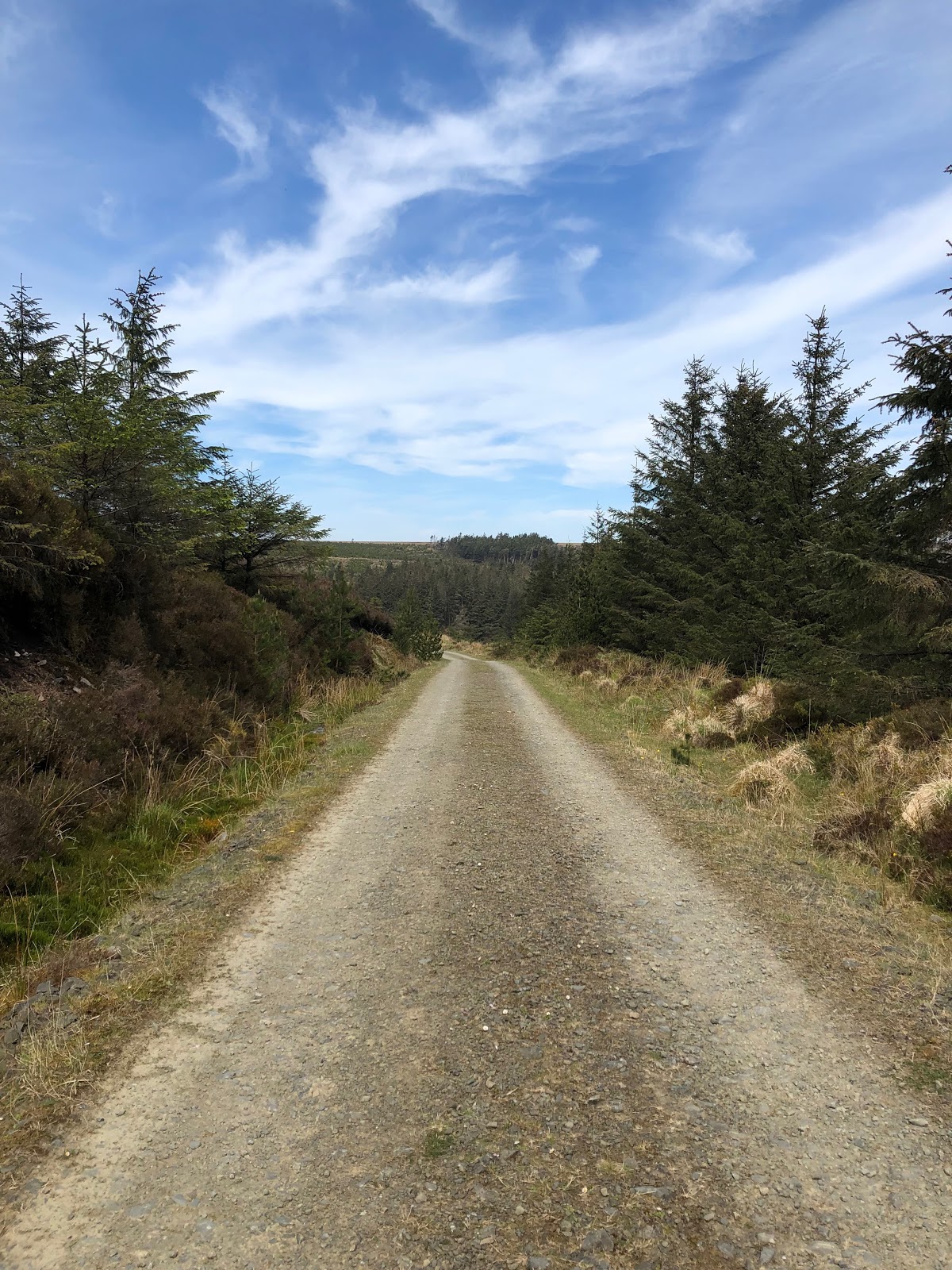 The Cut Forest Walk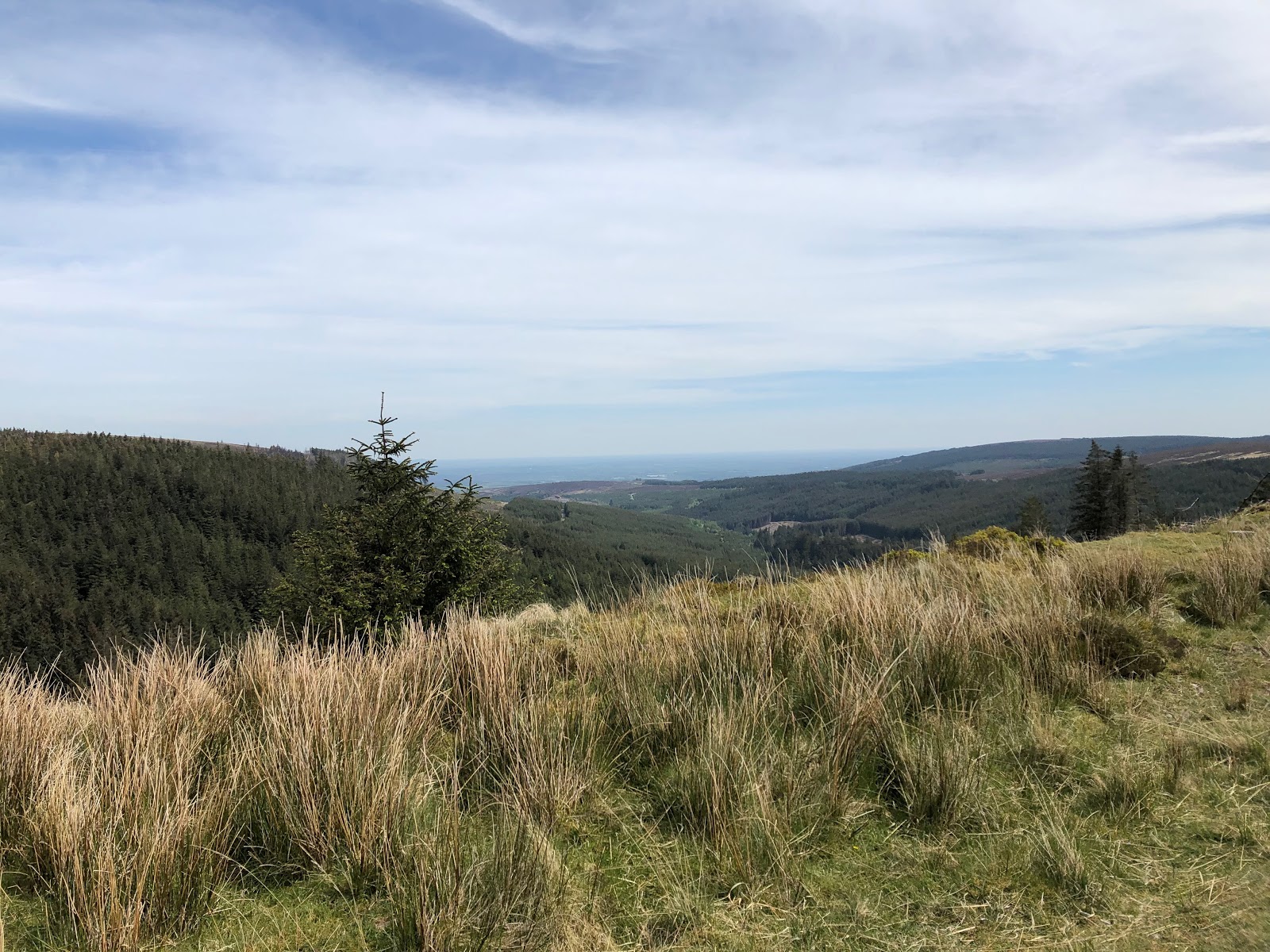 The Cut Forest Walk
We had never really spent a lot of time in Offaly in the past, but we left feeling revitalised and a lot more appreciative of the natural beauty close to us. It isn't a long drive from Dublin at all, but it was still rural and peaceful enough to recharge.
We had an Offaly good time, Alpaca my bags and definitely go again… sorry..
Tips/Links
Hushabye Farm  –  I'd highly recommend the farm as a base. Paul and Liz and their family are lovely, the house was beautiful and clean, and had everything we need. Check out the Air B'n'B page here!
Lough Boora Discovery Park  –  This was well-worth a visit, see the Lough Boora website for more information on what's going on there and the activities available.
Tullamore D.E.W. Visitor Centre  –  We didn't get a chance to visit this distillery, but you can find information on visiting here.
Cycling  –  My partner cycled from Hushabye Farm up to the Slieve Bloom mountains – if you are at that level of fitness (unlike me… are you joking, I stayed in bed!) it is a nice way to see the countryside. However, he did try to take a shortcut and end up stuck in bogland for a while which was too deep to cycle in so he had to walk some of the way. So if you are cycling, stick to the main roads and surfaced roads and map out your route before you go! Drivers are well-used to cyclists in the area and do give a lot of space.
Driving  –  If you want to get as much sightseeing as possible in, I'd recommend bringing a car. There's parking at the Lodge and it really is the best and quickest way to see the area if you're stuck for time.
Alpacas  –  I know you'll get a really strong urge to bring one of the alpacas home with you but try to resist!
Final Tip  –  Bring rubbish bags wherever you go (just in case there isn't access to a bin) and respect natural heritage. The only thing you should leave behind are footprints.
…and enjoy your trip!
By Claire Murray