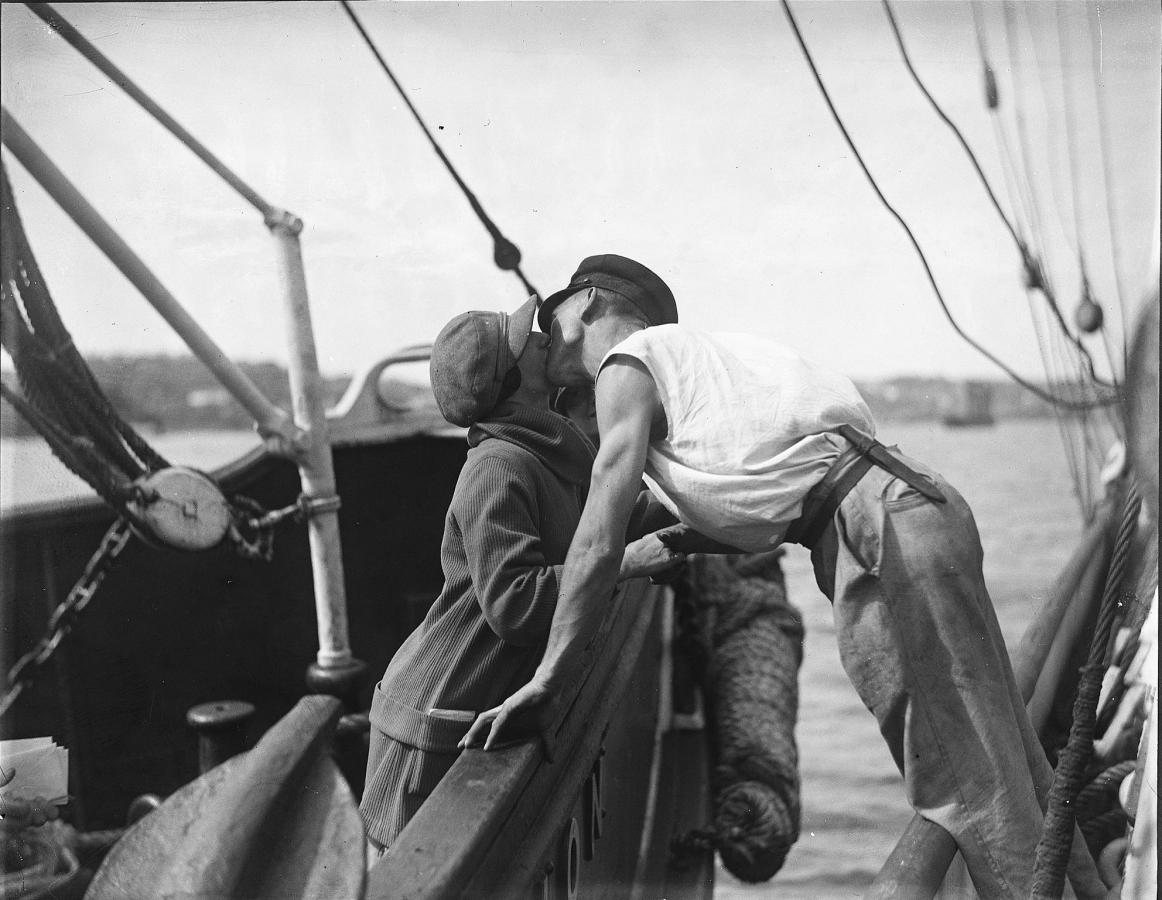 Two English ladies, a mother and a daughter, visited the Irish Family History Centre (IFHC) [CHQ Building, Dublin] in January 2018 for a consultation regarding a surname mystery – Where did theirs come from? The mother had been born in Ireland but knew she didn't have an Irish surname. And that name was "Dupuis".
We love a challenge in the IFHC, so I was delighted that I got the opportunity to try to solve the mystery of where her surname might have come from and when the relevant ancestor had arrived in Ireland. From speaking with her father, she thought the original immigrant to Ireland was her great great grandfather. We all agreed that the surname sounded French. I explained to her that it is a genealogist's dream to trace a family with an unusual surname; the downside, however, is wondering how past record takers spelt it.
We started with her Irish grandparents, and we were able to find their marriage in Cork in 1925. With the name of the father on the marriage certificate we were then able to find the family on the 1901 and 1911 censuses. From the 1911 census, we had the age of the grandmother, so could look up her birth to determine her mother's maiden name and also then find the marriage of her own parents.
We could see from the 1911 census how many years the couple were married, which helped ensure we were looking at the correct marriage of the grandmother's parents. This marriage proved more challenging to find because the surname was recorded as "Depuy", and the marriage was listed in the marriage register in the year after the marriage had actually took place. But we finally had the name of her great great grandfather, and he was still alive in the early 20th century. We headed straight back to the two Irish censuses to see this man's place of origin. The tension was rising!
So … where was the client's great great grandfather from? The 1901 and 1911 censuses stated he was not from France—as we had speculated at the start—but from Belgium. Furthermore, he was a seaman. Perhaps, after his ship had landed in Cork, he met his future wife there and never returned to Belgium. Reading between the lines, this sounded like a very romantic story.
This case had been cracked by taking into account spelling variations and getting every drop of information from every document possible, both direct and indirect. This careful approach and the Belgian connection suggested something applicable to all of us. To crack a case and solve a family mystery, we genealogists must take a leaf from Agatha Christie's great fictional Belgian detective, Hercule Poirot and use our "little grey cells"!
By Maura Flood