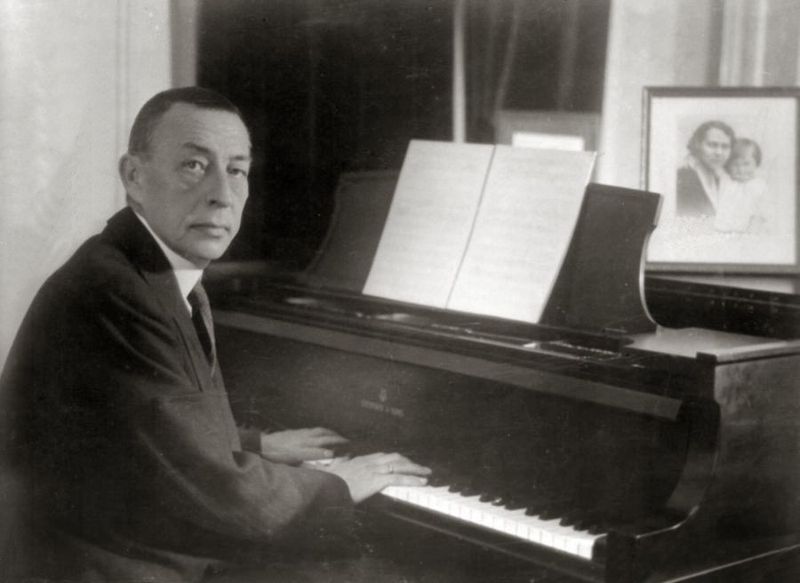 There is an oddly thrilling power when one is a genealogist. Yes, we can dig around databases and records and put together our own family trees, sometimes unearthing a family secret in the process. And we use that power to help clients and friends (if they allow us). But hang on!  We have the tools at hand to dig around anyone's family tree or explore aspects of almost anyone's life. Have you ever read a biography of someone you are fascinated by? Ever wondered if some of the facts are actually facts, or had the urge to see for yourself the records that shine a light on the lives of the great or infamous, all from the comfort of your own home? Well, I occasionally do.
To illustrate this, I will take a personal favourite of mine, the great Russian composer and pianist Sergei Rachmaninoff. He was born 1 April 1873 in Semyonovo (Russia) and died 28 March 1943 in Beverly Hills, Los Angeles, California (USA). I know that many records relating to Rachmaninoff are not online (or in English). But some are, and they make fascinating reading for the casual sleuth.
To start – log on to your genealogy search engine of choice (I'll choose Findmypast for illustrative purposes), set the Search region for 'World', type in the name "Sergei Rachmaninoff" (with name variants ticked). What pops up are some 23,849 records. But don't be fooled into thinking you've hit the jackpot on information for a new biography. The vast majority are 'junk' variants.
One record set obviously stands out for Sergei. That is 'Passenger Lists'. He travelled extensively, either on recital tours or moving house (Fig. 1).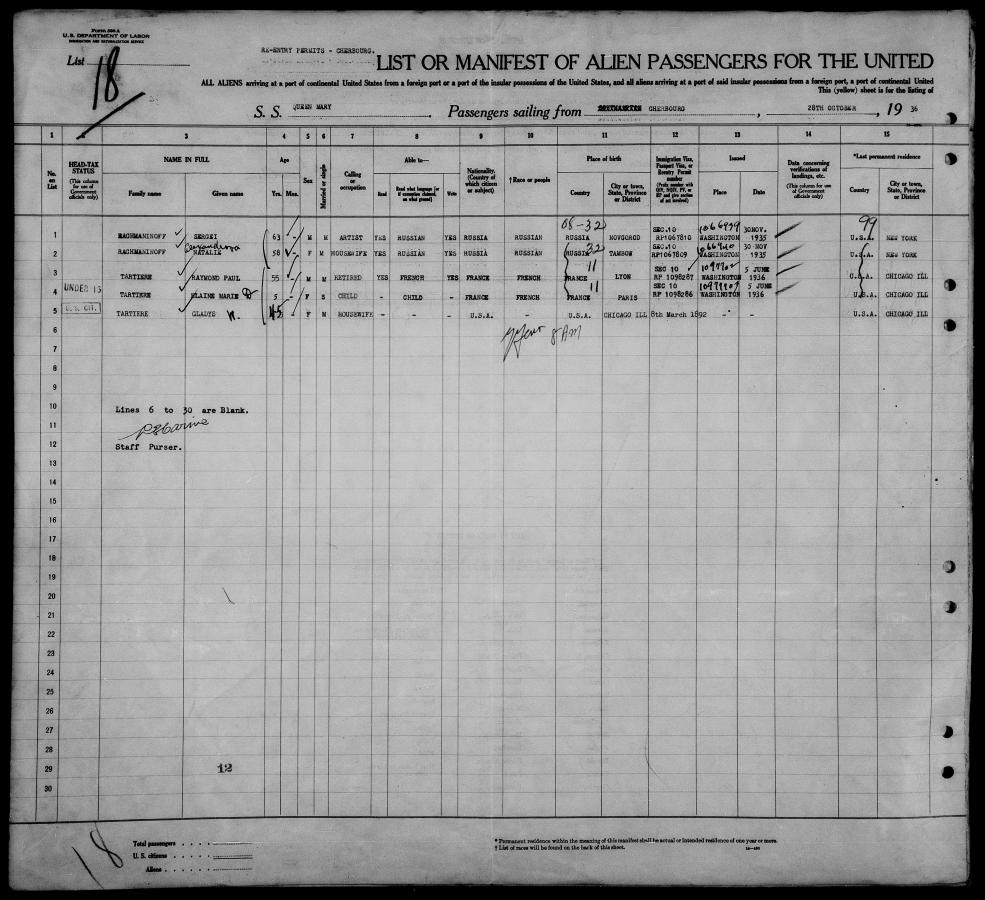 Figure 1. Rachmaninoff on a 1936 passenger list for the Queen Mary sailing from Cherbourg (France) to New York. With his wife (who was also his first cousin), Natalie. Note he describes himself as 'Artist', which in those days meant anyone professionally involved in the arts, not just a painter.
Despite having emigrated to American in 1918, Rachmaninoff only appears on the 1930 and 1940 US censuses [He was away for the 1920 US census] (Fig.2). Who were his neighbours? How did he describe himself? What information did he provide about his background or his then-current life?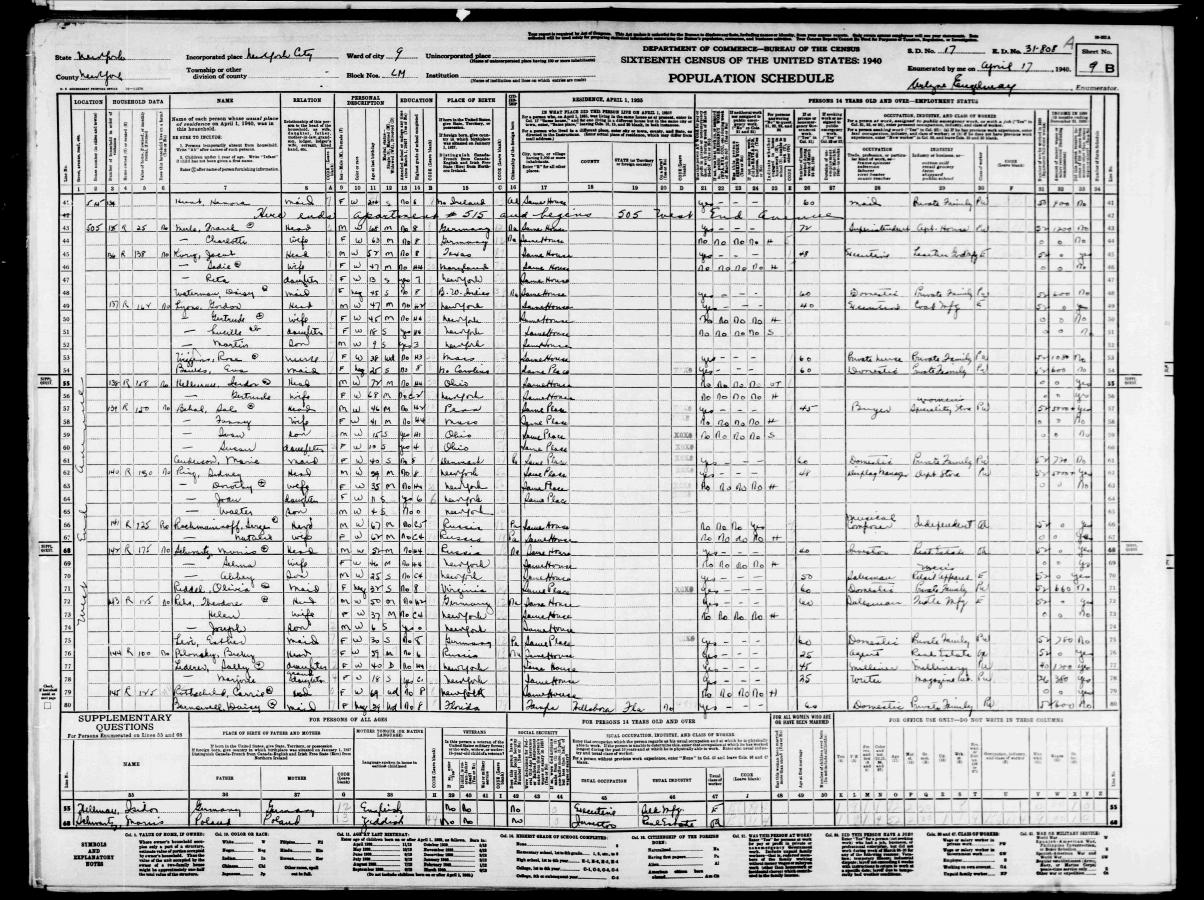 Figure 2. Rachmaninoff on the 1940 US census, giving his address and who his neighbours are. He is now a 'Musical composer'. Note here that, in the 'Naturalization' column, both he and his wife are listed as 'Pa' – application pending.
Finally, and most interesting of all, is a look at Rachmaninoff's application for American citizenship (Fig. 3), which he obtained only a month before he died of lung cancer and melanoma. These records provide a wealth of information, as do the analogous naturalisation records for his wife, Natalia, who applied at the same time. These records also give one a chance to see a rarely reproduced photograph of Sergei and the great man's signature (Fig. 3).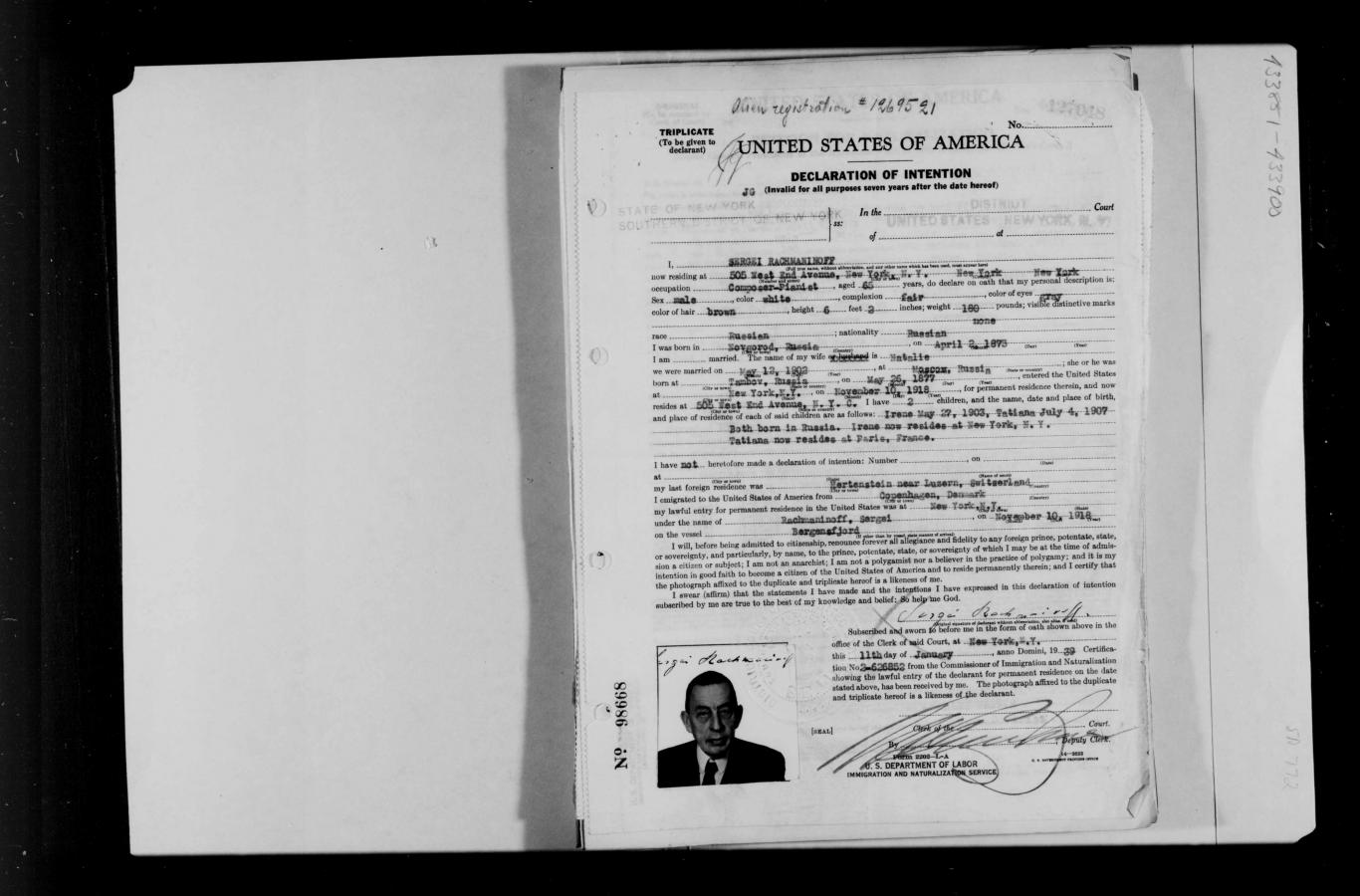 Figure 3. The first page of Rachmaninoff's 1943 naturalisation petition, giving a lot of detail about the man, his background, and his immediate family, plus a photograph and his own signature. And there are other pages with more information that follow this one.
And why do I spell his name 'Rachmaninoff', not 'Rachmaninov'? Simple. The variant with two 'ff's is how he himself spelled it [i.e. transliterated it from the original Cyrillic] on official, non-Russian, documents (e.g., Figs. 1, 2 and 3).
I heartily recommend the thrill of picking through the online original records of a historical person that interests you: musician, writer, painter, whoever. This is the sort of thing that will keep you up at night!
By Patrick Roycroft