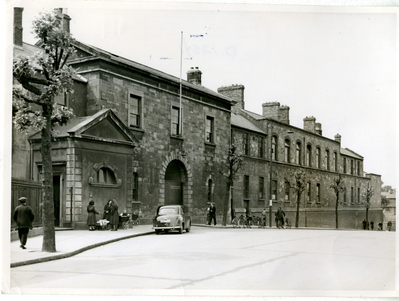 "Work House Registers"
On Sunday the 10th at 6 p.m. Brian Donovan of, Eneclann, and Abigail Rieley of, Findmypast, talked live,on air about the "Workhouse registers." Eneclann's own Fiona Fitzsimons also pre-recorded a short interview for the History Show, on the relevance of work-house records in Irish family history research. Have a listen here to this amazing piece on workhouse Registers.
The History Show: Workhouse registers
Pictured: Dublin South Union workhouse
Image courtesy of The National Library of Ireland.
Workhouse Registers on The History Show