In July 2017, Canadian Prime Minister Justin Trudeau paid a visit to EPIC (the Irish Emigration Museum) and to the Irish Family History Centre, both in the CHQ Building in Dublin. The research team of the Irish Family History Centre, headed by the talented and tenacious Fiona Fitzsimons, had, upon learning of this visit, sprung into action and discovered that Mr Trudeau himself had an Irish connection that ultimately led back to a Francis Bernard from Dublin who was married in 1661. But that wasn't all….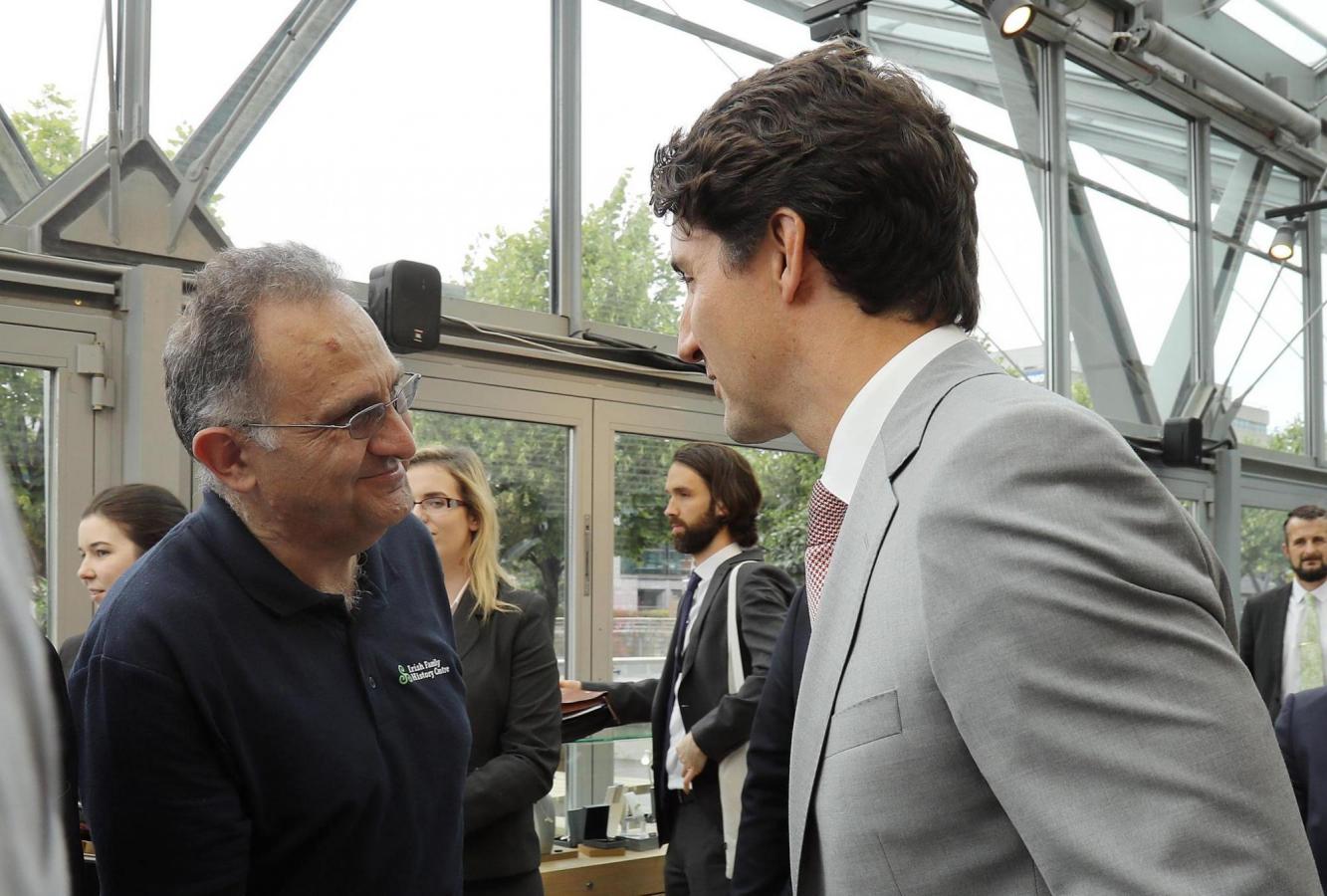 Before Mr Trudeau's visit could be finalised, an Advance team from Canada's Office of the Prime Minister called in to the CHQ Building to inspect the security and logistical arrangements of Mr Trudeau's visit. Having been given notice of the names of the officials involved in the visit, I decided to see if any members of the Advance team had any Irish connections, however tenuous, and then mention those connections to them when they came for their inspection.
I did some preliminary research using Canadian census records, which are available on Findmypast.ie, and I decided to focus on the 1881 census. This proved surprisingly interesting. According to information from the Library and Archives of Canada, the population of Canada in 1881 was 4,278,327 and that the number of people in Canada in 1881 who were recorded as being born in Ireland was 194,343: around 4.5% of the Canadian population. Two members of the Advance team had Irish-sounding surnames: Lambert and Driscoll. A search of the 1881 Canada census found that there were 30 Lamberts and 77 Driscolls born in Ireland and living in Canada. Another member of the team had the surname 'Tremblay', of which two in 1881 had been born in Ireland; similarly, there were two 'Laviolette's who had been born in Ireland. And while there was no record of any Guillon's living in Canada and born in Ireland, I found Irish records of a Guillon born in County Down in 1862 and another being baptised in County Derry in 1869.
The last member of Trudeau's Advance team was Adam Grech, for whom I had found no Irish connection, and I told him this, somewhat apologetically. But Mr Grech had a revelation. He quietly said, "Maybe I should have told you my mother's maiden name – Sugrue". 'Sugrue' is a completely characteristic Kerry name. How much more Irish could you get?!