Fiona Fitzsimons of Eneclann met with cousins Dick Benn and Tom Donovan, President Obama's closest living relatives in Ireland, to discuss Eneclann's research into the Benn and Donovan families for RTE's Nationwide programme.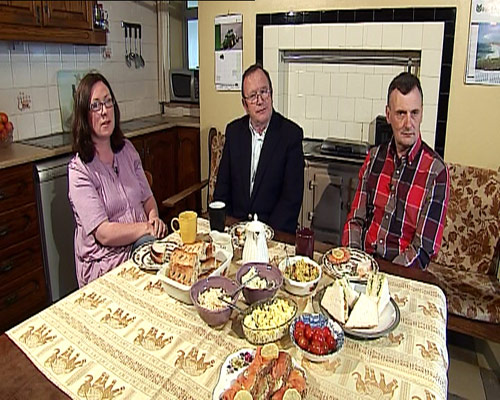 In 1825 Joseph Kearney of Moneygall married Phoebe Donovan.
Phoebe Donovan's parents were Fulmoth Donovan and Mary Benn of Ballygurteen.
Tom is descended from Phoebe's brother Benjamin Donvan (1809-1891) and is President Obama's 3rd cousin 3 times removed; Dick Benn is descended from Phoebe's uncle James Kingsley Benn (1780- 18xx), and is the President's fifth cousin once removed.
In order to prove the family connection, Eneclann researched the Benn and Donovan family history back more than 250 years.