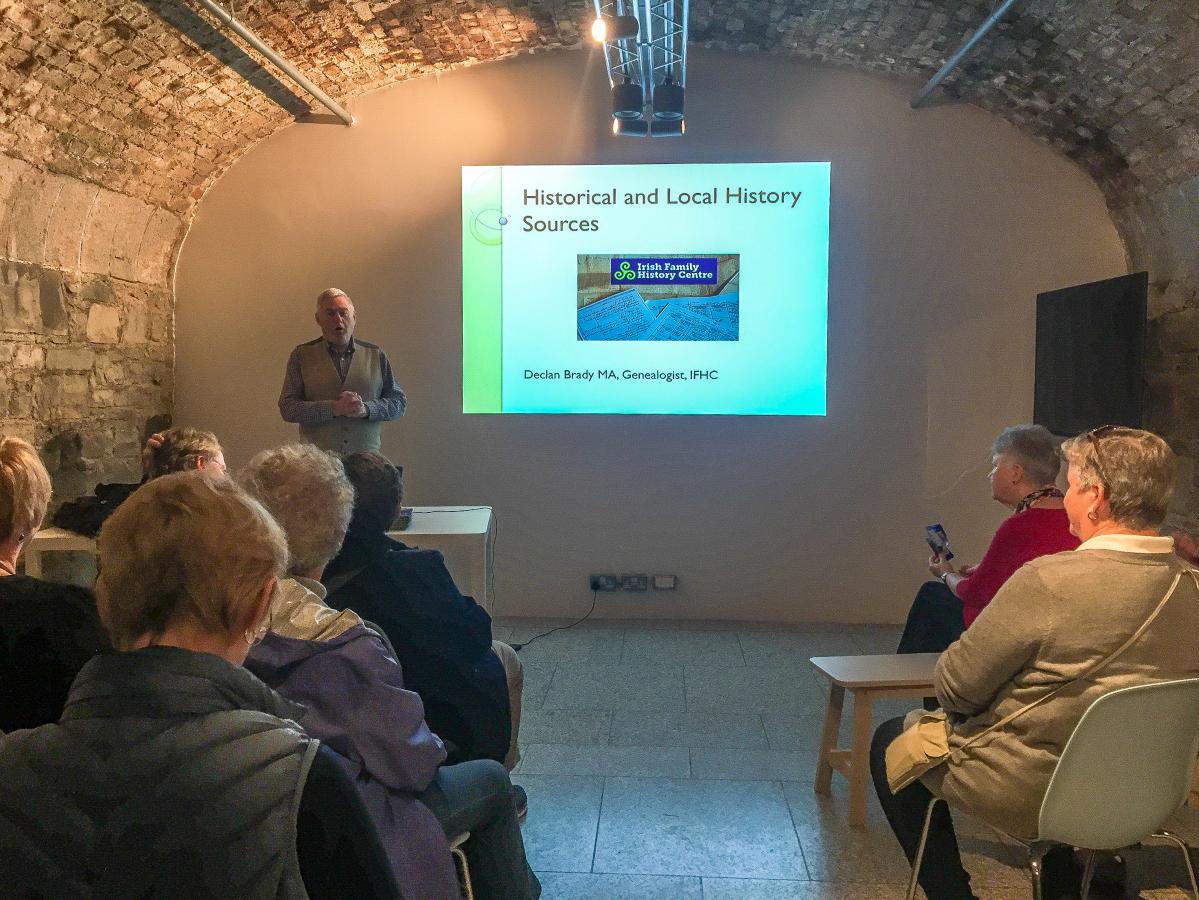 Declan Brady (Expert Genealogist of Irish Family History Centre) providing insight into Historical and Local History Sources.
The Irish Family History Centre was delighted to be able to welcome, and be part of, Professional Genealogist Donna Moughty's research trip group when they visited us in the CHQ building on the 17th October this year.
Donna leads groups on this research adventure each October, when she visits Dublin and Belfast and expertly guides her group on conducting research in repositories such as:
National Archives of Ireland

National Library of Ireland

Valuation Office

Registry of Deeds

Public Records Office of Northern Ireland

Ulster Historical Foundation

Linen Hall Library

Mellon Center for Migration Studies
As well as enjoying EPIC The Irish Emigration Museum, the group were given a presentation on "Historical and Local History Sources" by our expert Genealogist Declan Brady.
As Donna wrote on her blog "Sometimes we get so focused on the hatches, matches and dispatches that we ignore the why and where of our ancestors. Declan demonstrated a large number of resources that may not specifically name your ancestor, but will give you more information on what was happening at the time your ancestor lived and why, for example, they emigrated."
Donna has been conducting family research for over 25 years and is a member of the Association of Professional Genealogists and the Genealogical Speakers Guild. We look forward to welcoming Donna with her researchers again next year.
If you are interested in being part of the group, do go to her website: