GENEius at the IFHC helps both primary and secondary students to take the first steps into their own family story through creativity, historical detective work/research and interactive workshops. Classroom materials can be provided where a group wants to carry out an extended class project. The sessions explore many themes, from cultural diversity and history to personal identity and creative expression.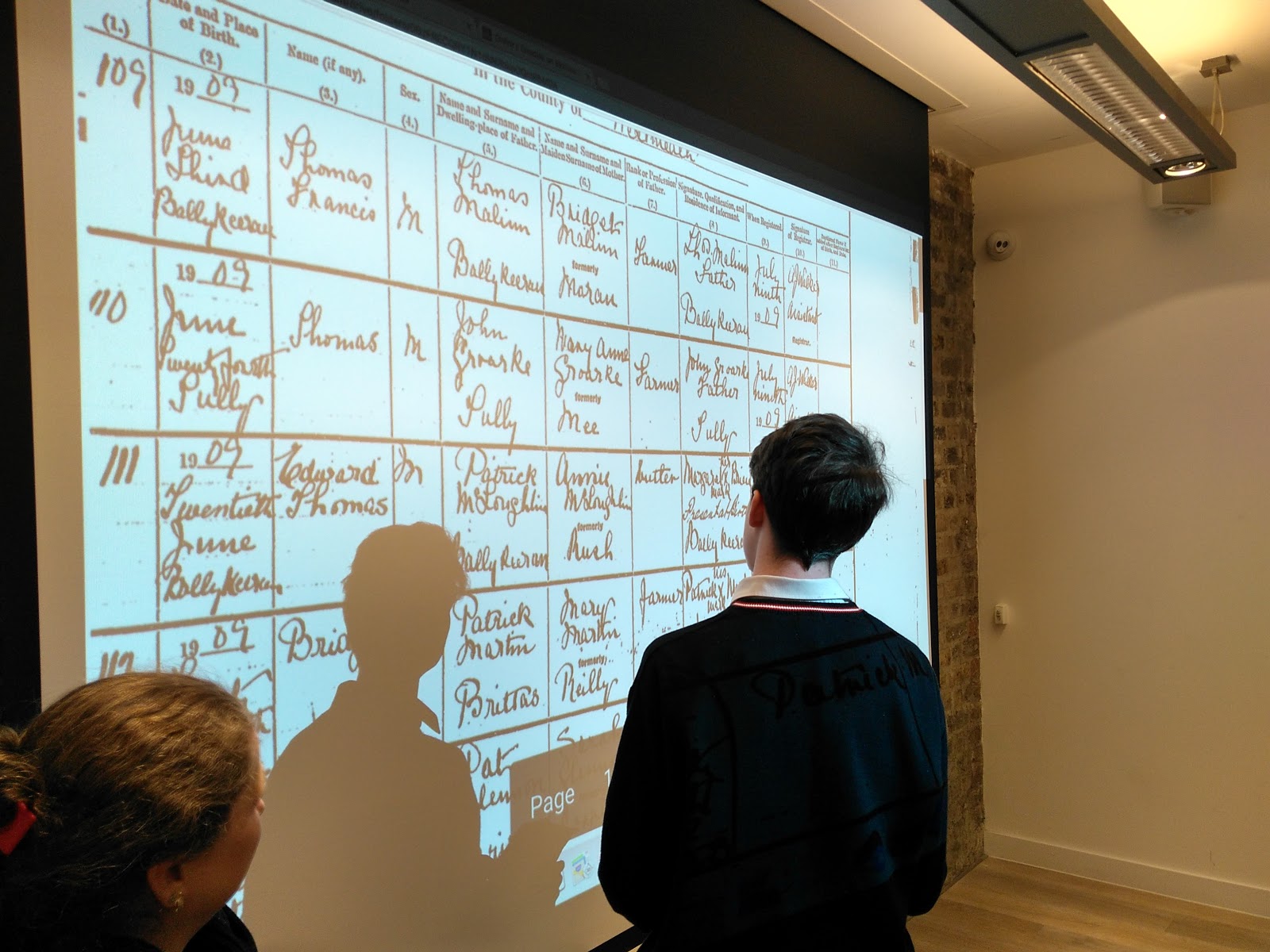 To be in with a chance to win a free workshop, check out the details below.
Primary and Secondary Students
Choose an interesting or inspiring ancestor from your own family history.
Draw a picture of them and write a short paragraph about who they are and why you chose them.
Submit all entries to
F.A.O Claire Murray
Irish Family History Centre
The CHQ Building
IFSC
Dublin 1
Closing Date: 15th December 2018