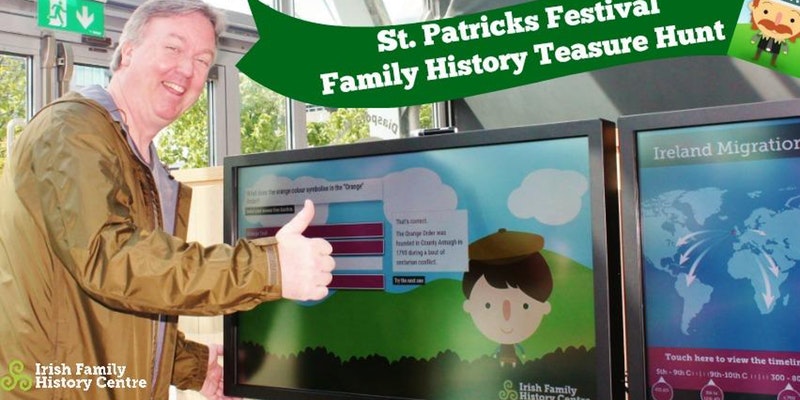 Our St. Patrick's Festival Treasure Hunt has returned again this year and is proving popular again. Starting Thursday 15th March and running until Monday 19th March visitors are completing our fun quiz to help explore Irish roots and search for Irish Ancestors.
Knowledge is gained such as:
What does your surname mean.

What counties in Ireland is your family name linked to.

Do you know which celebrity is descended from a medieval knight?

When and why did Irish people emigrate.

Where did Irish people emigrate too.
Visitors are also searching the largest number of Irish family records online such as:
Birth/Marriage and Death records

Census records

Parish Records
This a free event which we hope will add to our guests enjoyment of St Patrick's day in Dublin.