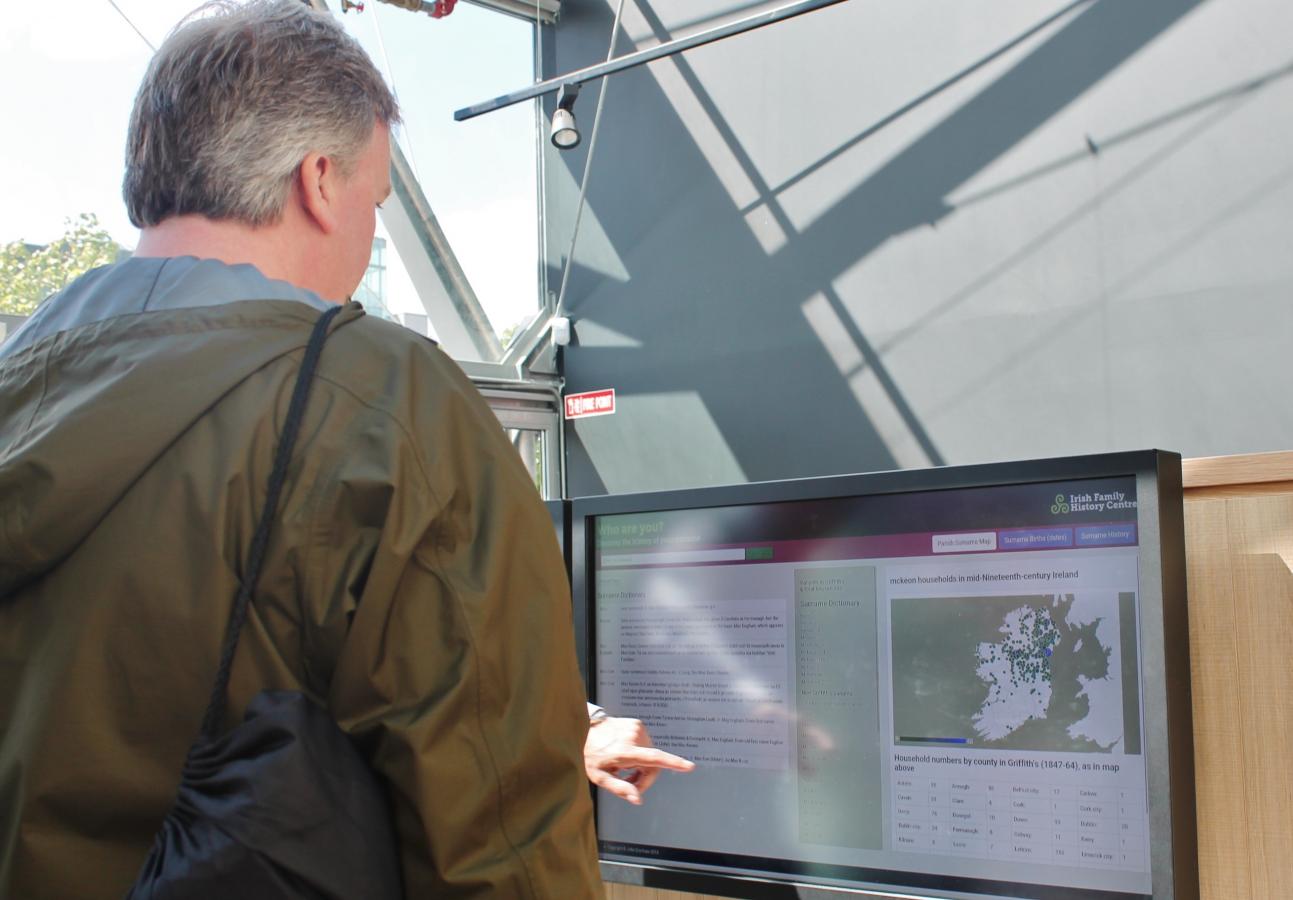 A gentleman arrived in the Irish Family History Centre (CHQ Building, Dublin) to look up his wife's Dublin-based family.  He had very little information with him, so most of the detail he gave me was coming from memory.  We found the marriage of the wife's ancestors but had difficulty finding them in the 1911 Irish census.  They had a common surname, they both had equally common first names, and, to make things harder still, the customer remembered that they had lived in several different locations around Dublin, so we couldn't even be sure if they had settled north or south of the River Liffey.
The gentleman then recalled that the head of the household had worked for the civil service. This was one of those "Aha!" moments, and I crossed my fingers while I used the 'More Search Options' feature of the 1911 census to search by occupation on the National Archives Census Database.  We found a family that seemed to match all the information the customer had given me.  I then looked up the births of the children to doublecheck the mother's surname and be absolutely sure that we had the right family.  The birth records confirmed it.
The 'More Search Options' is a great feature on the National Archives Census Database.  You can search by occupation, county/country of origin, religion, relationship to head of household, literacy, marital status, number of years married, specified illnesses, number of children born and number of children still living, and language proficiency.   This is particularly useful if your initial search returns a lot of results, especially where there are common names involved or when even the general location is uncertain.
Now that the gentleman's wife's family had been found (and located) on the 1911 census, and we had the birth records for the children at the time, the client was in a great position to continue the search back into the 19th century. All thanks to the 'More Search Options' button.
By Maura Flood