Issue 55 of Irish Lives Remembered
(Winter 2021) is now available.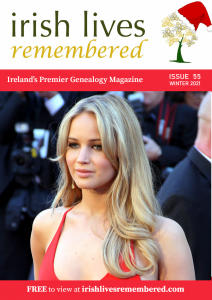 This issue offers a wealth of articles on Irish lives, recent and distant, and a trove of genealogy tips to help you with your research.
Articles: 
Fiona Fitzsimons – Jennifer Lawrence is a Galway Girl!
Patrick Roycroft – A Blue Plaque for Mary Mulvihill: Pioneer in Science Communication in Ireland
Eamonn P. Kelly – St Brigid: Her Cult and Relics
Maurice Gleeson – Forensic DNA Testing vs Commercial DNA Testing – What's the Difference?
Brigit McCone – Ireland's Russian Connections
Nathan Mannion – Walter Butler of Roscrea who Fought for Holy Roman Emperor Ferdinand II
Brian Mitchell – Tracing the Scots-Irish Ancestry of Abraham Hillhouse: A "How To" Guide for Genealogists
Book Review – Ingenious Ireland: A County-by-County Exploration of Irish Mysteries and Marvels, by Mary Mulvihill (Patrick Roycroft reviews the 2019 reprint of a modern Irish classic)
The Genealogical Publishing Company Book Excerpt – Scotch Irish Pioneers in Ulster and America (first published 1910; reprint of 2001) by Charles Knowles Bolton
Book Summary – The Crosbies of Cork, Kerry, Laois and Leinster: Bards, Imposters, Landlords, Politicians, Aeronauts, Newspapers (2021) by Michael Christopher Keane
Book Summary – Birr Military Cemetery. A History of the Cemetery and Those Interred There (2020) by Stephen Callaghan
Regular columns: 
Dear Genie (Our Genealogists help you with your research block)
Photodetective (Jayne Shrimpton analyses one of your family photos)
Patrick's Page (Patrick Roycroft deals with a client at the Irish Family History Centre)
FMP Roundup (Jessie O'Hara lets us know of the new Irish genealogy records that have been added to Findmypast)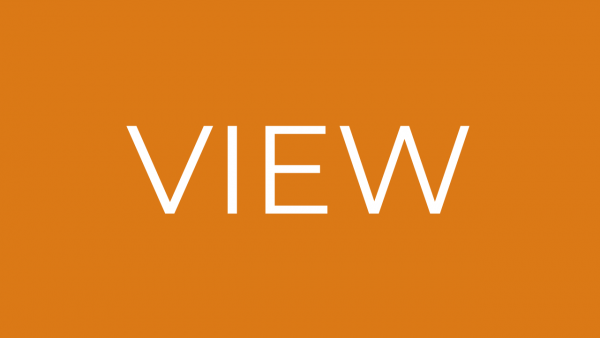 (If button does not work, click link here: ILR Issue 55)
…
Irish Lives Remembered is dedicated to helping you trace your Irish ancestors. Packed with pages of Irish Genealogy resources, there's something for everyone!
So, whether you are a keen genealogy enthusiast, a beginner or simply interested in Irish family history you are sure to find something right for you.