Actor John Cusack is well-known for his roles from early films like Sixteen Candles (1984) up to present-day productions like Pursuit (2022). He's made a name for himself in Hollywood, but many don't know about the actor's family history. You can trace Cusack's ancestry back to Ireland's centuries. 
Continue reading to explore Hollywood star John Cusack's Irish roots. We'll share some exciting facts about the actor, his Irish ancestors and family members, and the history of the Cusack family name.
Who Is John Cusack?
John Cusack, born on June 28, 1966, is a famous American actor with Irish roots. His parents are Ann Paula "Nancy" (née Carolan) Cusack, a teacher, and Richard "Dick" Cusack, an actor and filmmaker.
The actor has two sisters, Susie and Joan, and a brother, Bill. You may know their names as well. That's because all four Cusack children followed in their father's footsteps by pursuing acting careers. 
John Cusack's Career
John Cusack began acting as a teenager and has since appeared in more than 70 films. He has also co-written and produced many of his productions. A few of the films you may know the actor from include:
Say Anything…

(1989)

Being John Malkovich

(1999)

High Fidelity

(2000)

Serendipity

(2001)

Must Love Dogs

(2005)
On top of his work in show business, John Cusack is also vocal as a political activist. He is outspoken in his criticism of everything from practices in Hollywood to US governmental affairs and participation in war.
John Cusack's Irish Family Tree
John Cusack can trace his roots back to Ireland on both sides of his family. In fact, all 16 of his great-great-grandparents come from Irish lineage. When he visited Ireland to attend the Belfast Film Festival, researchers commissioned a genealogy report for him to share more about his family's lineage. 
The actor had heard from his parents that his father's family was from Meath, while his mother's side was from Galway. However, the commissioned report showed that this was the reverse. According to the researchers' findings, the Cusack side originated in Galway, and his mother's side, the Carolans, come from County Meath.
Here's everything you should know about the history of the Cusack family name and notable Irish ancestors in the actor's lineage.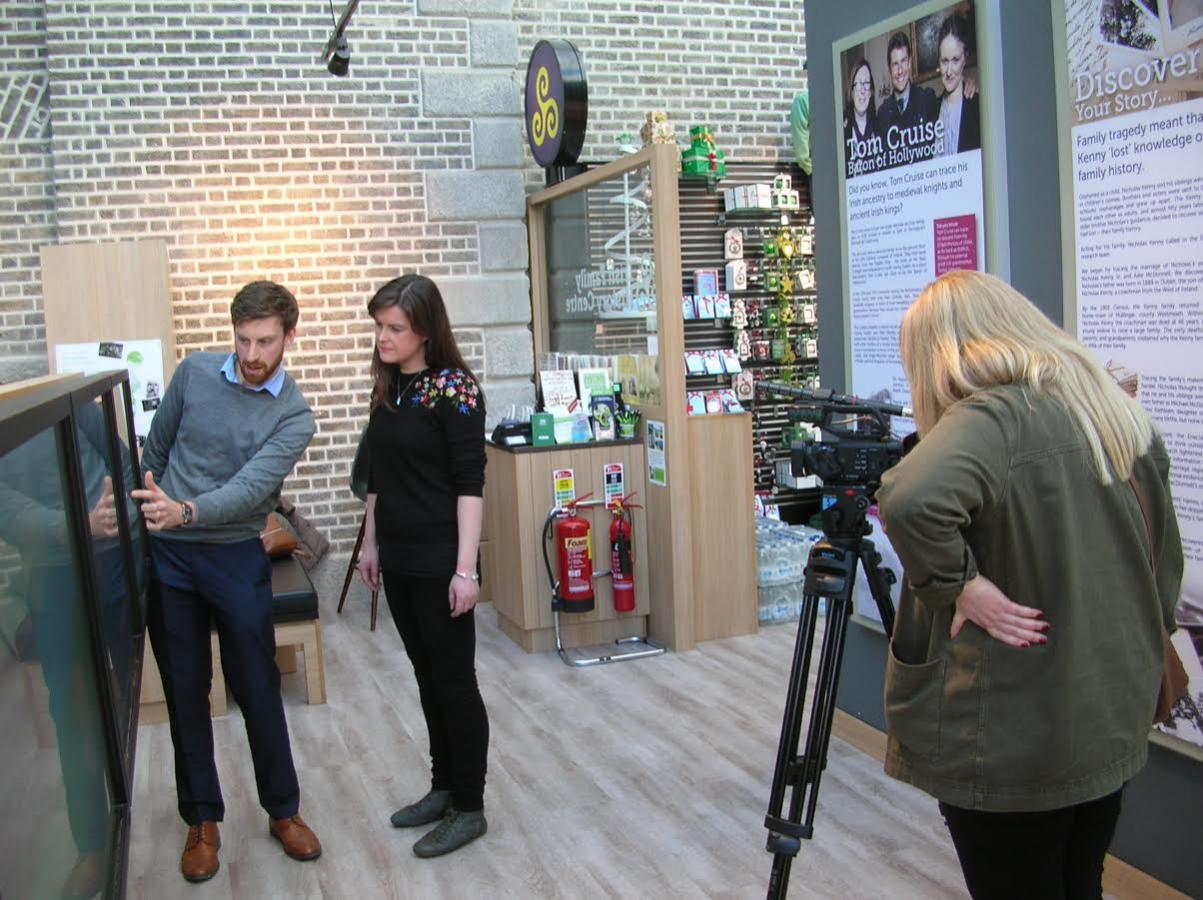 The History of the Cusack Name
The origins of the Cusack name go back to Cussac in Guienne, France. The name first appeared in Ireland as early as the 11th century and spread across the country through the 12th century due to the Norman invasion. 
Historical variants of the surname include de Cussac, de Cíosóg, and de Cusack. You may also recognise modern-day iterations of the name, like Cussack, Kuzack, and Cusick.
History of the Cusack Family of Ireland
The first time the surname de Cusack appears in historical records is in The History of England, a book by Paul Rapin de Thoyras. The book states that a man Seigneur de Cusac, travelled from France to England with the Duke of Normandy in 1066.
Later, in 1172, Geoffrey de Cusack travelled from France to County Meath and built a castle at Killeen. The family's name spread through Ireland and remains a common surname in the country today.
Well-Known Members of the Cusack Family Tree
The Cusack name has made its mark on Hollywood, even outside John Cusack's immediate family. Cyril Cusack was another actor with Irish heritage. He was born in South Africa and later moved to Ireland, where he had an acting career that lasted around 70 years. 
Richard Cusack, John's father, had many roles throughout his life. He was in the United States Army during World War II, worked for years as an advertising executive, and then pursued a career in show business. He worked as an actor and documentary filmmaker, earning an Emmy award for his documentary, The Committee.
John's sister Joan Cusack is another familiar face in Hollywood. She's an award-winning actress and comedian known for roles in productions like the TV series Shameless and the Toy Story movies. She has starred alongside her brother John in several films, including Sixteen Candles and Grosse Pointe Blank. 
Get Help Identifying Your Family Tree with Irish Family History Centre
As a member of the Cusack family of Ireland, Actor John Cusack has firm Irish roots dating back through the centuries. Luckily, with some digging, you can find stories and characters in your Irish lineage just waiting to be discovered. 
If you seek support with your genealogy research, the Irish Family History Centre can help. Our experts can help you start your ancestry research and support you throughout your journey. Contact us today to begin your research and uncover your Irish family history.