The O'Donnells of Tyrconnel – A Hidden Legacy, by Francis O'Donnell, was published in 2019 and is now available to Irish Audiences. The book brings out new information on the lineages descending from the last Gaelic rulers of Tír Chonaill.
The O'Donnell dynasty were an ancient and powerful Irish family in early Ireland. Many will know of the distinguished Austrian branch of O'Donnell counts, and the Spanish branch of the O'Donnells, Dukes of Tetuan. This book now brings to light a third important emigré branch of the O'Donnell counts; this time in France.
Our own Brian Donovan has this to say:
The author builds his case from all the available evidence, using both explicit and circumstantial evidence to show the origins of the Ardfert O'Donnells, and along the way displays how much Irish family history is possible in the 17th and 18th century. His detailed work on the O'Donnell aristocratic diaspora across Europe in these centuries is fascinating, charting their journey to gain position in that rarefied world. It is a masterful treatment. 
Brian Donovan; Director, Eneclann / The Irish Family History Centre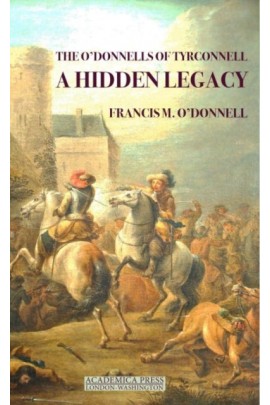 You can find the book for sale here. Alternatively it will soon be available at Hodges-Figgis in Dublin or any Waterstones store.
About the author: FRANCIS M. O'DONNELL
born in 1954, graduated in Economics and Philosophy from the National University of Ireland in 1975 and later read International Law and Diplomacy in Geneva. The Irish-Arab Society, proposed by him in 1968, played a key role in promoting trade, cultural, and diplomatic links with twelve countries in the Middle East and North Africa in the early 1970's. He spent 32 years working for the UN and continues to participate in, or moderate, policy panels – mainly for current/former presidents, prime ministers, and other international leaders around Europe. He has published in scholarly journals and is the recipient of several national and international awards.