Tom Cruise is descended from the Cruise family, who made their first appearance in Ireland in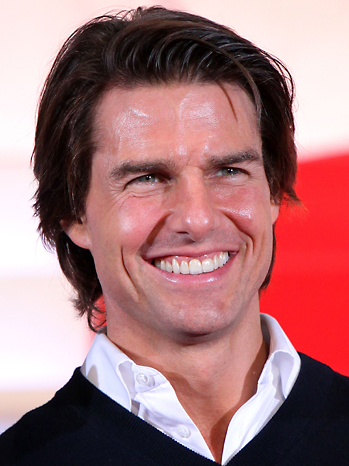 the twelfth century – a Cruise was one of the knights who came to Ireland with the infamous Strongbow, whose invasion lead to the English conquest of Ireland.
The Cruises were granted land in north Dublin and established themselves in the area, remaining there for many generations.  They were a well-connected Catholic gentry family who maintained their religion and their status despite the upheavals of the sixteenth and seventeenth centuries.  The family intermarried with local gentry families and one branch of the family became known as the Russell Cruises.
Patrick Russell Cruise married Teresa Johnson in 1825.  They emigrated to the United States in approximately in 1826.  His land was managed indirectly through a local land agent during his time in America.  However, just before the Irish Famine he became unhappy with the actions of his land agent and returned to Ireland to restore his tenants to their lands.
The youngest known child of Patrick Russell Cruise was Mary Paulina Russell Cruise, born in New Jersey in 1832.  She married Dillon Henry Mapother, an engineer from Dublin, in 1858 and had several children before his death in c. 1874.  Subsequent to his death, Mary Paulina Mapother married Thomas O'Mara and the couple had one known son, Thomas O'Mara in 1876.  Thomas O'Mara Senior died between the 1880 and 1890 U.S censuses[1] and his son assumed the surname 'Cruise Mapother', the surname of his siblings.
Tom Cruise discusses his family history with Eneclann's Fiona and Helen
Read more about the story and the research behind it using the links on the right. The research was done by genealogists Fiona Fitzsimons and Helen Moss. Watch Tom Cruise be presented with our research and his Certificate of Irish Heritage.
Seems the man himself is delighted with our hard work! Watch Tom talk about it on Jimmy Kimmel Live