Having celebrated Saint Patrick's Day with our Family History Treasure Hunt the team did not have to wait too long for some further excitement. On the 21st March we were honoured by a visit from President Michael D. Higgins and his wife Sabina.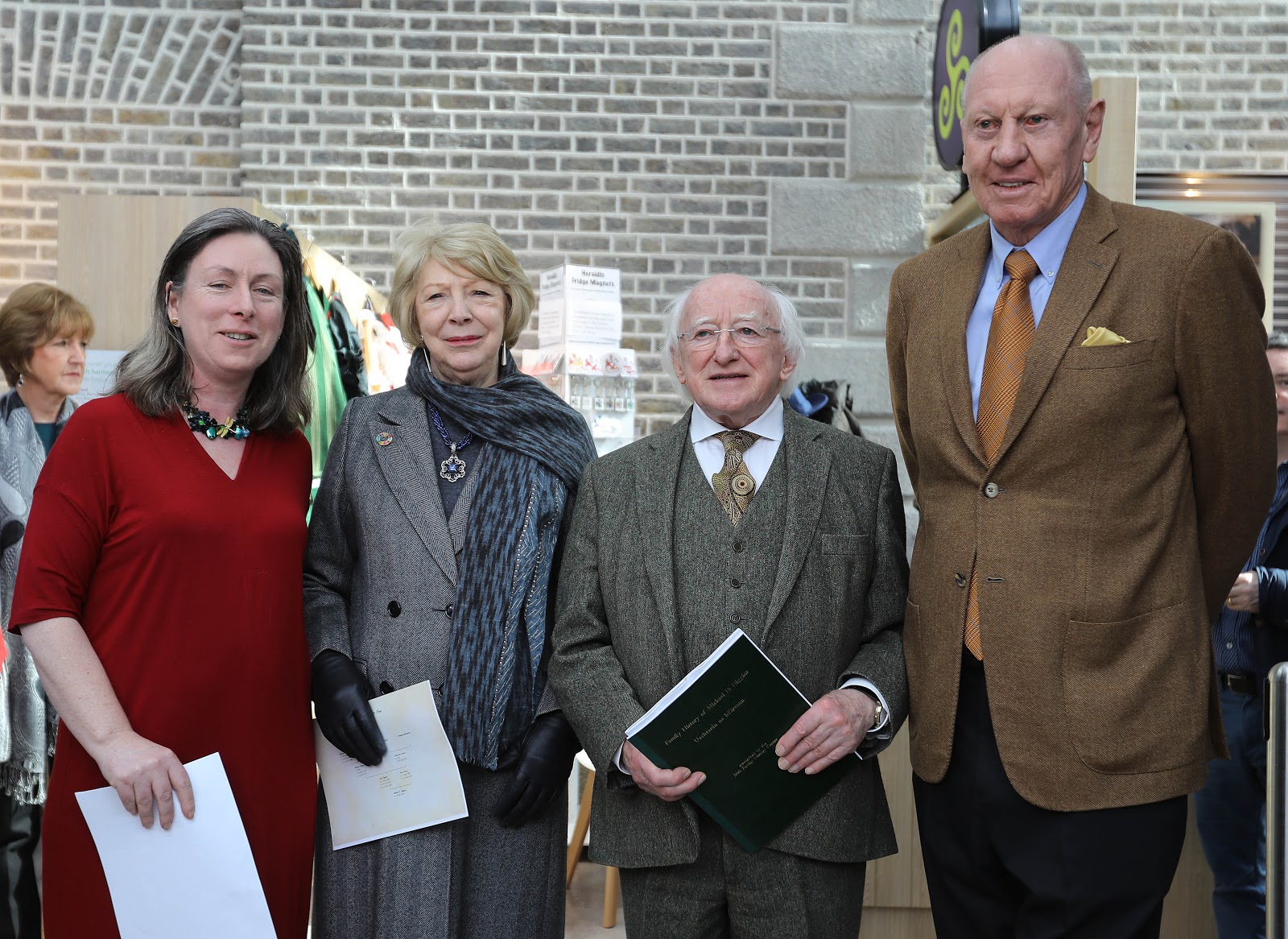 From Left: Fiona Fitzsimmons, Sabina Higgins, Michael D. Higgins, Neville Isdell
Uachtarán na hÉireann is known as a passionate political voice, a poet and writer, academic and statesman, human rights advocate, promoter of inclusive citizenship and champion of creativity within Irish society. He has previously served at almost every level of public life in Ireland, including as Ireland's first Minister for Arts, Culture and the Gaeltacht.
Having enjoyed EPIC the Irish Emigration Museum the President was greeted by Fiona Fitzsimmons, Co-founder and Director of the Irish Family History Centre. She presented him with a report on his family history detailing the Higgins family who hail from the townland of Ballycar in county Clare which included the following facts:
Michael Higgins (great-grandfather) and Judy (great-grandmother) had at least three children, Mary Ann born 1838, John born 1841 and Michael born 1843. No more children after 1843 were found. We know that from the start of the Famine in 1845, it impacted quite severely in county Clare. It's probable that the Famine may also have influenced the number of children in the family.

In 1915 Kate Higgins (grandmother) bought out the family house and landholding, under the land Acts Purchase Scheme. The scheme saw a massive redistribution of resources, propelling social mobility and creating a nation of 'stake-holders' in Ireland.

There was a national school in the townland of Ballycar and in 1930 the school took part in the Schools' Collection a compilation of local folklore compiled by school children across Ireland. The children of Ballycar wrote many stories including tales of a mermaid in the lake and the coiste bodhar – the death coach connected with the castle.
The team were delighted to welcome our Head of State and his wife Sabina and very much hope he may visit again soon.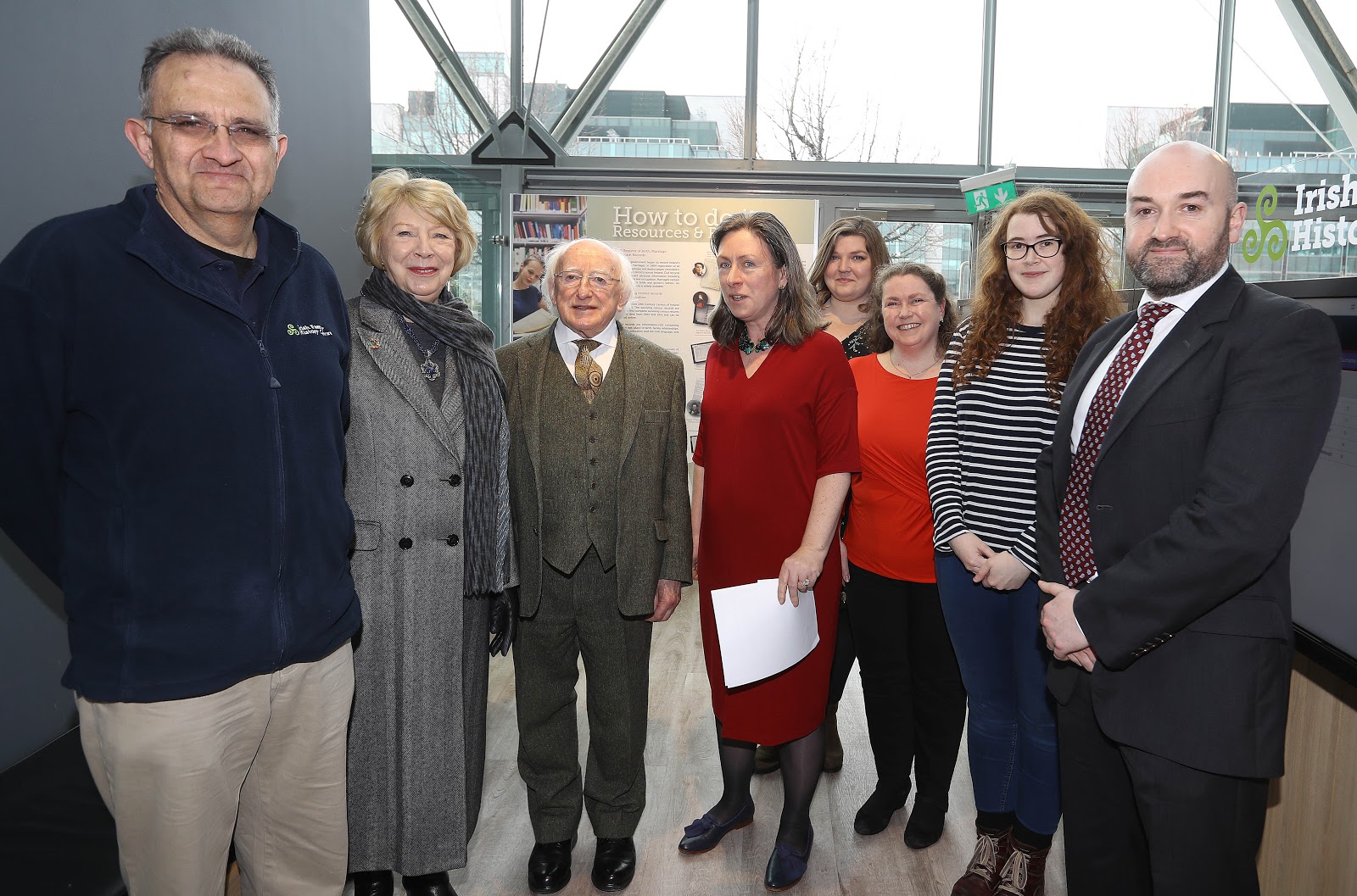 From Left: Gerard Leen, Sabina Higgins, Michael D. Higgins, Fiona Fitzsimmons, Caitlin Bain, Fiona O'Mahony, Claire Murray, Sean McKenna
By Fiona O'Mahony