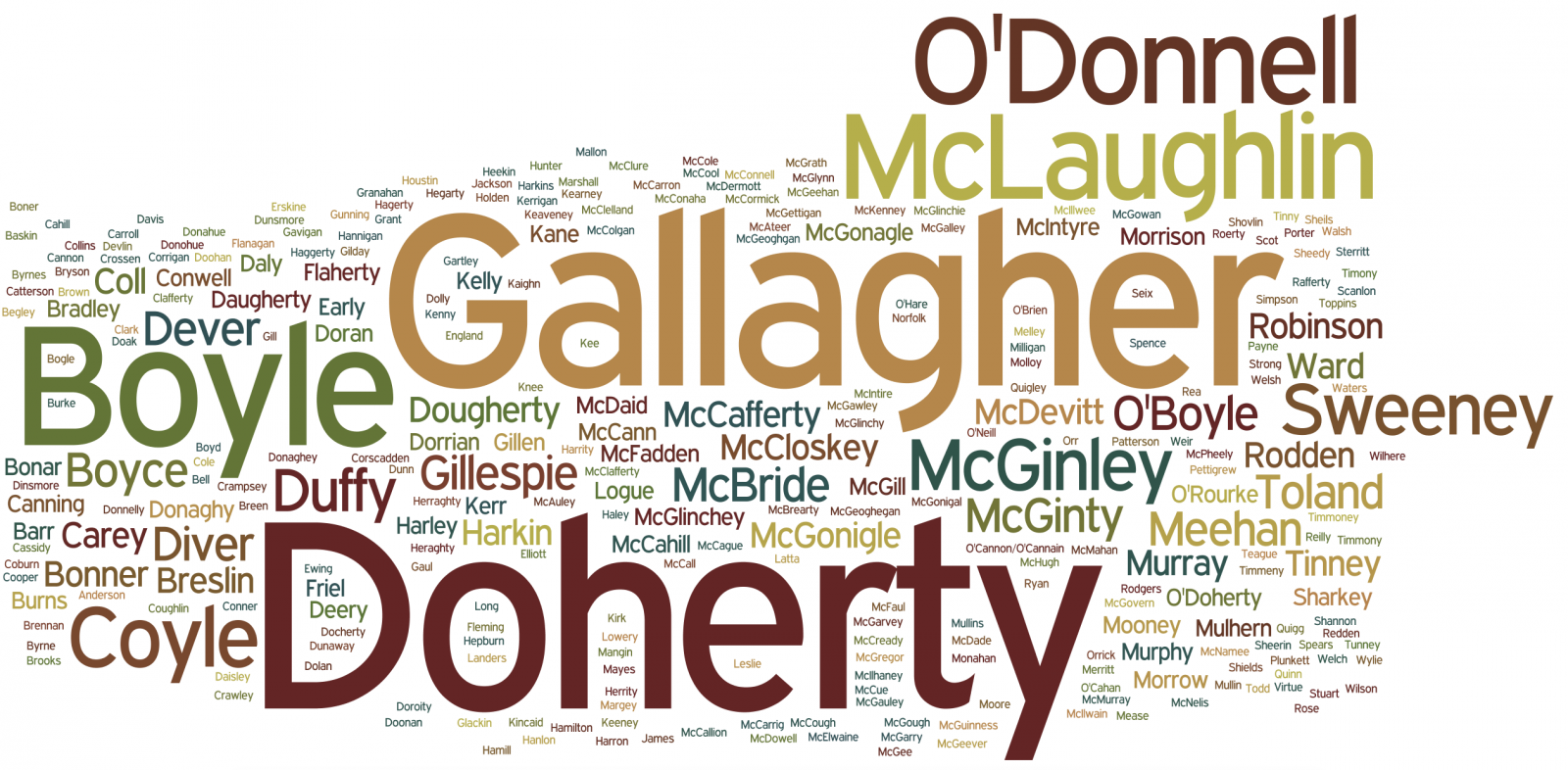 Recently, I had an online consultation with a lady whose family ancestor was born circa 1868 in Donegal. Given the time frame, it seemed a straightforward case. There should be church records, as many are online up to c.1880, and civil registration of births, marriages and deaths began in 1864 for Roman Catholics (non Catholic marriages began in 1845).
The customer explained to me that she had been researching for quite a while and could not find anything on this individual. He was born c.1868 and she knew the names of the parents. She even had the townland* which should be a great help in locating the elusive ancestor. The surname was McHugh, which is a very prominent Donegal name – I tried the parish records on different websites but nothing was coming up. Adding to the confusion; there are six townlands called Carrick in County Donegal!
*a townland is the smallest geographical division in Ireland.
Time was running out and towards the end of the consultation she mentioned that a surname was included in the name of the townland, namely Carrick McCafferty. A surname can sometimes be included in the name of a townland to distinguish townlands with the same name, as happened in this case.
With a quick Google search, I was able to identify which townland the ancestor lived in.  I could see the family in the Tithe Applotment Books 1823 to 1837*. There were even individuals with the name McCafferty (which is probably how the townland got its name).
*a tithe was a tax paid to the Church of Ireland.
I noticed that there was an individual in these records with the surname McCue. Could this be the same family? By using McCue instead of McHugh, I then located the civil birth record of her family's ancestor in 1871, and his siblings.
Again, this demonstrates the importance of allowing for name variations and being flexible with ages – particularly before the 20th century! Patience and perseverance can pay off particularly when records should exist for the time period you're researching.
And just remember – every clue can lead you to your elusive ancestor!
By Maura Flood