The Summer Talks at lunchtime will take place every Tuesday and Thursday 1-2pm in the National Library of Ireland. At 1pm on Tuesday 16th August, author Eleanor Fitzsimons will give a talk in the Summer Talks series. Taking as her starting point, the relationship between Lady Jane Wilde and her son, the author shows us that Oscar Wilde was steeped in his mother's ideas and determination. Throughout his life he gravitated towards women like his mother.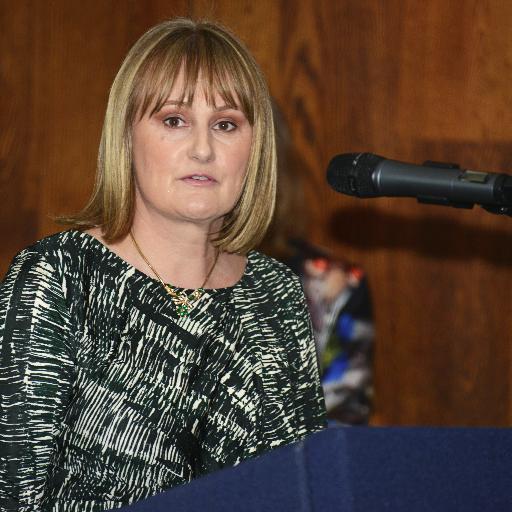 EF: One key event in Oscar Wilde's life, illustrates the close and unconventional relationship Oscar Wilde had with his mother. The relationship between mother and son, shaped Oscar's attitudes to women, which though progressive, were yet slightly contrdictory:
As Sir William Wilde's end approached, his wife and sons kept vigil by his side. Bed-ridden and barely conscious, he took great comfort from Jane's devotion and slipped away peacefully on 19 April 1876, with his hand clasped in hers. Oscar's admiration for his mother, always strong, was never deeper than when he witnessed her magnanimity at his father's deathbed: 'She was a wonderful woman,' he declared, 'and such a feeling as vulgar jealousy could take no hold on her. She was well aware of my father's constant infidelities, but simply ignored them'. The act that prompted his admiration was scandalous and extraordinarily selfless. During the last days of her husband's life, Lady Jane Wilde permitted a woman, dressed in black and closely veiled, to sit at his bedside for hours at a time. She never spoke nor lifted her veil to acknowledge Jane, and nor did Jane acknowledge her.
Certain that Jane's generosity allowed William to die 'with his heart full of gratitude and affection for her', Oscar declared:
Not one woman in a thousand would have tolerated her presence, but my mother allowed it, because she knew that my father loved this woman and felt that it must be a joy and a comfort to have her there by his dying bed.
EF: I believe this incident helps us understand why Oscar Wilde, who was drawn to independent, unconventional women throughout his life, married an undemanding wife who offered unquestioning adoration.