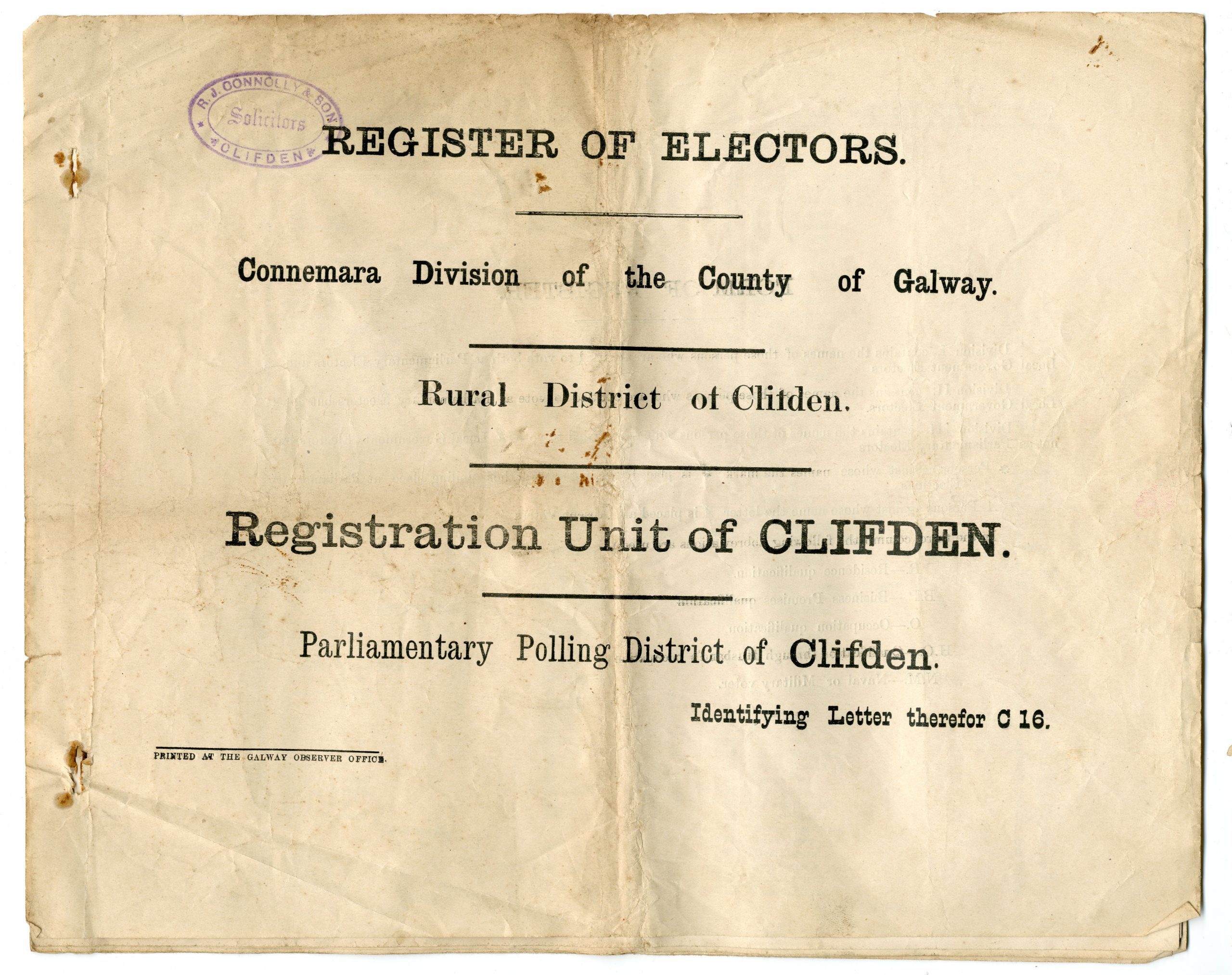 When tracing your Irish ancestry, one source category that should be on your radar is electoral rolls. Unlike other record types, these archives reveal details about a person's movements throughout their life.
Additionally, electoral documents contain other useful information unavailable elsewhere. For example, they may include an individual's occupation and their age on that particular polling day.
To share records of the electorate, Ireland has developed plenty of resources accessible to researchers both near and far. Here's a quick look at a few sources to help you explore Irish electoral registers and discover more about your lineage.
Electoral Registers Ireland 1930s
Electoral registers are an excellent source for 20th-century family research. If you're seeking information from the 1930s, you may want to turn to the National Library archives. Keep in mind that these registers are held offsite, so if you're searching in person, you'll need to order them in advance.
You can also browse through the National Library's online catalogue to get an idea of what they have available. If you take this approach, we recommend starting your search with the term 'Register of Electors'.
The years represented in these electoral register archives vary by location, so you may have to expand your search beyond the year you're interested in. For instance, Limerick has records available starting from 1936. So, you'd have to focus on the late 1930s to gain information about ancestors from that county.
Electoral Roll Dublin, Ireland
Having a specific city or county in mind can help you pinpoint specific resources to use in your family history research. For example, if you have roots in Dublin, you can look through the databases accessible in the Gilbert Library on Pearse Street.
These databases house Dublin city electoral rolls from 1937 to 1964 and offer online access to the city's electoral registers for 1899 and 1908 to 1915. The Gilbert Library also holds a nearly complete run of Dublin electoral registers in paper form up to the present day. These are accessible in the library's reading room.
If you're conducting your research from outside of Ireland, you can still take advantage of this resource. Many of these documents are available online as high-quality scanned images.
Important Information About Electoral Registers in Ireland
When searching these records, it's helpful to know some key facts about the history of voting in Ireland. Specifically, in 1918, many Irish citizens became eligible to vote for the first time.
That year, the Representation of the People Act made voting a right for all Irish men over 21 or over 19 if they had seen active service. Some Irish women over 30 were also granted the right to vote with certain restrictions.
Before this act passed, the majority of working-class men and all women were unable to register to vote. While some were able to vote after 1918, women weren't given equal voting rights in Ireland until the Representation of the People (Equal Franchise) Act was passed in 1928.
If you're looking for information from the 19th century, there are still a few quality resources to consider. We recommend starting with a page on the Find My Past website called Ireland, Select Committee on Fictitious Votes 1837 to 1838.
The title 'Fictitious' may be misleading, as most men listed in these records were legally allowed to vote. Although the committee was established to investigate alleged vote-rigging and corruption, they found little indication of fraudulent activity.
However, they did gather a list of men eligible to vote in Ireland between 1832 and 1837, which is helpful for research purposes.
Turn to the Experts When Researching Electoral Registers in Ireland
Our experts at The Irish Family History Centre can help you get more out of your ancestry research. Over the years, we've helped countless families access resources and uncover records to understand their roots in Ireland.
Let's work together to fill the gaps in your family tree with information from the Irish electoral register archives. Contact us today to receive the expert guidance you need to piece together your family's story.