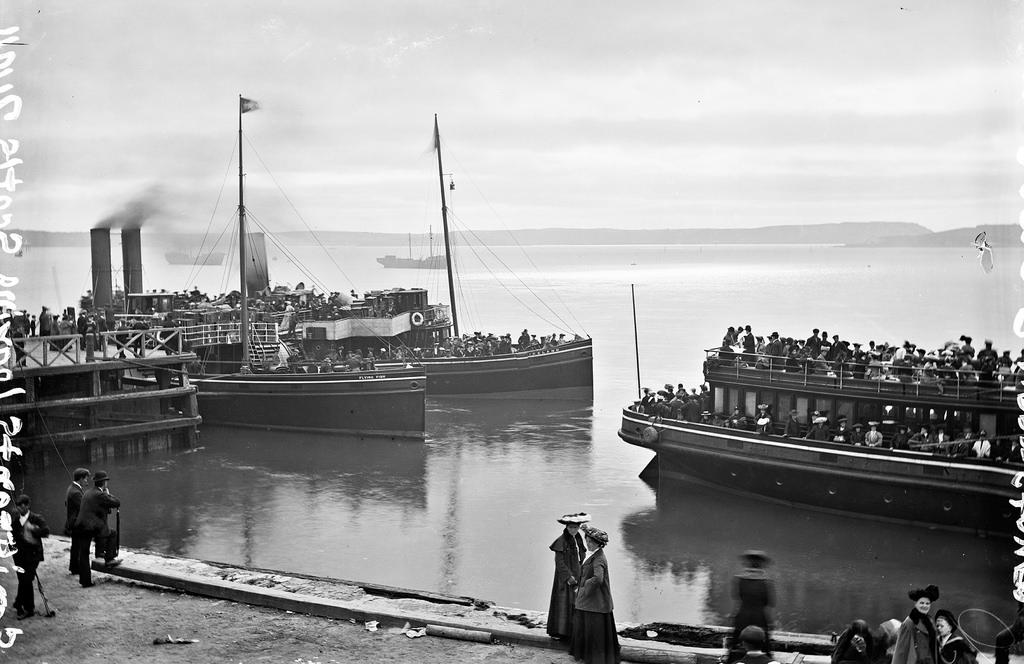 Shipping records hold a particular fascination for genealogists. They are seen as the bridging between the old and the new. I never tire of looking at my grandmother Julia's shipping record, as she sails out of Queenstown, (Cork) to join her sister in New York. Having in my possession the postcard that Julia sent home from Queenstown on her departure has always added to the allure of the shipping record.
But extreme caution needs to be exercised when selecting shipping records. Selecting a family that, for example, sail in to New Orleans in the 1850s, should be followed by trying to identify the family in the US Federal Census of 1860s. That may not always be easy, especially as many Irish didn't settle where they landed, necessarily. Nevertheless, following back from known events, eg a marriage or death, should logically match with the shipping records.
If an American obituary states, as they often do, that the deceased was in this place for x number of years, it can accurately direct your search to an approximate year for the shipping record.
Selecting a shipping record dating to, let's say, the 1870s, because it matches some of our criteria, defies logic if it is known that said ancestor died in the American Civil War, a decade before the 1870s.
Equally, if you have a marriage certificate for Mary NoName in USA when she becomes Mrs Mary SomethingElse, then Mary is not going to be found as Mary SomethingElse on the shipping record. She will have arrived under her maiden name, not her married name.
What of Julia whose arrival is documented in New York in 1905? Julia spent a number of years unhappily working in the theatre district. Julia did not appear on the US Federal Census of 1910. New York was not for her. By the time of the 1911 Census, Julia was enumerated in her parents' village in the Irish Census of 1911, exactly where she had been in 1901.
It is very important to realize that shipping records can only tell us a small part of our ancestors' stories. Like the census, they are a snapshot in time. They should be backed up by other verifiable information such as a census, an obituary, or a death record.
By Carmel Gilbride