The recently aired Mrs Wilson is a British television series starring and executive produced by Ruth Wilson. Ruth plays the part of her own (real-life) grandmother Alison – a woman who, after the sudden death of her husband Alexander Wilson, discovered that he had an earlier marriage and family.
Alexander Wilson was a mercurial character, an ex-soldier, successful novelist, spy and actually married at least four times.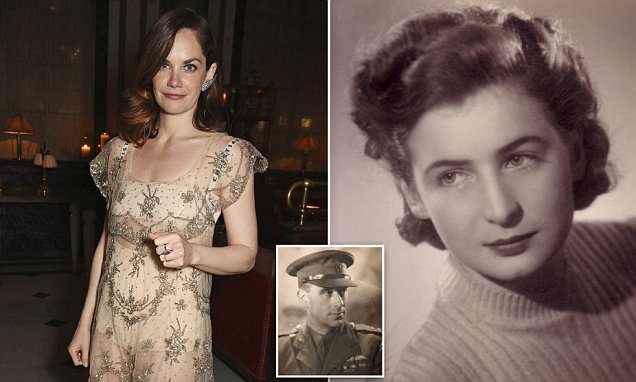 Actress Ruth Wilson (left) plays her grandmother Alison (right), who finds out a secret about her husband Alexander (centre) after his death.
Curiosity won out and I decided to search for Alexander myself in the records.
The 1939 Register – a record available on findmypast with details of 41 million residents in England and Wales – can be a valuable resourse when researching your family history.
At the outbreak of war in September 1939, a massive administrative task began: the taking of the 1939 Register – one of the most important British documents of the 20th century.
In December 1938 it was announced in the House of Commons that, in the event of war, a National Register would be taken that listed the personal details of every civilian. This Register was a critical tool in coordinating the war effort at home. It was used to issue identity cards, organise rationing and more.
Within a month of war breaking out, enumerators were visiting every household in Great Britain and Northern Ireland to collect the names, addresses, dates of birth, marital statuses, occupations and other key details (frequently with additional observations) of every civilian in the country; issuing identity cards on the spot.
Identity cards were essential from then up until 1952 (when they ceased). Every person had to present their card upon request by an official. Reasons were numerous – it was essential to know who everyone was, of course, and to track them as they moved house etc, as well as keep track of the population as babies were born and people passed away. The register was also sometimes updated, like when married names were added to women who, in 1939, were single.
The Register not only helped with the war effort, but was also used in the founding of the NHS.  
In addition, the 1931 census was destroyed during an air raid on London and the 1941 census was never taken. The 1939 Register, released online by Findmypast in partnership with The National Archives, is therefore the only surviving overview of the civil population of England and Wales spanning the period 1921-1951. It bridges a census gap that risked losing an entire generation, and is a fascinating resource for anyone interested in understanding 20th century Britain and its people.
***Owing to privacy regulations, the personal details of people in the Register who were born less than 100 years and a day ago and are still alive can not be shown. In your results, you will see that some records are marked as 'officially closed'.*** 
Searching for Alexander, I found him in the 1939 Register living at 54 Blomfield Road, Paddington. He was recorded as an author, with an observation recorded he was a retired major in the Royal Army Reserve and he has a large red 'C' stamped beside his name.
He was living with his wife, Dorothy, who was recorded as an A.R.P. [Air Raid Precautions]. Unfortunately the observations page is not completely digitised, and so I didn't get to see the whole page.
Alexander married Ruth's grandmother two years after the 1939 Register.
Many Irish people were living in the UK at the time of the Register and, although it does not record place of birth, it has proved very useful in a number of searches.
So, when researching your Irish Family History, be sure not to overlook record sets that could end up being beneficial to your research – you never know where you might find your ancestors!
By Helen Moss